This brand new format is crucial to us as we want to share all our news and updates in one place. We will reveal practical information for our affiliates, such as new and most prominent GEOs of a certain period, our admin panel updates, and anything that might be of use to our partners. Important industry news will be a part of our digest as well.
This time, our digest spans three months, from the end of May to the end of August.
GG internal updates
Hardware: We've upgraded our hardware so our website can handle more visitors, and you can bring in more traffic, hooray!
The top GEOs for June and July 2022 are
✅Bangladesh
✅Indonesia
✅Colombia
✅Rwanda
✅Bolivia
✅Mozambique
✅Nigeria
✅Poland
There are also completely NEW GEOs! These are
➕ Mauritania        
➕ Ireland 
➕ Romania
➕ Tanzania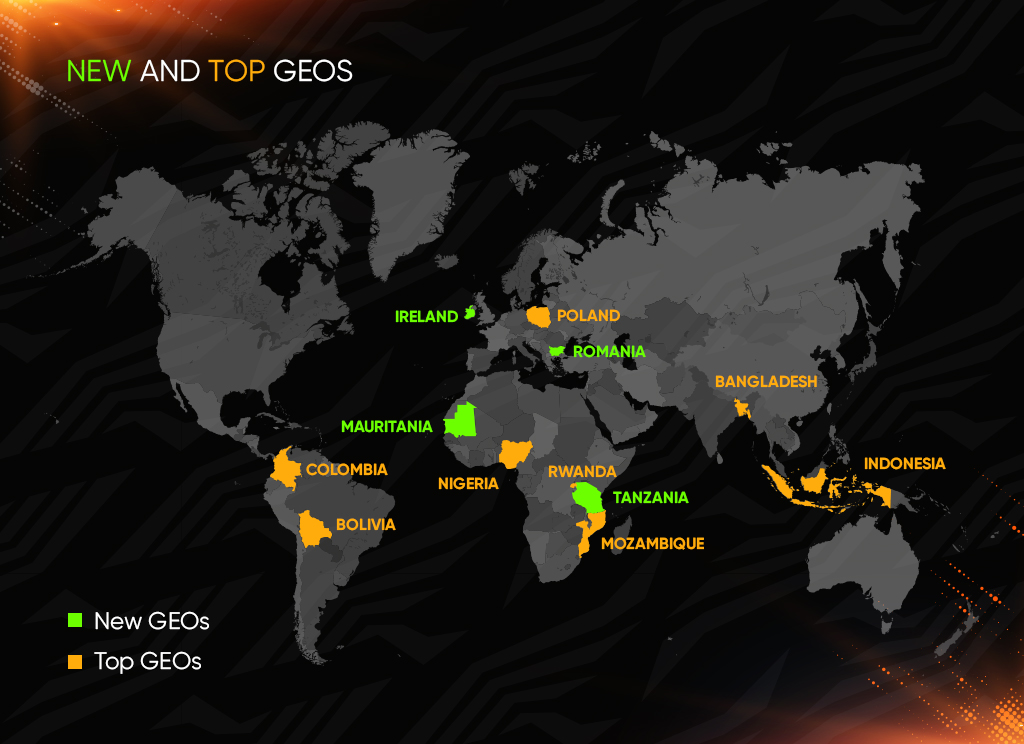 This summer has also brought us several new carriers, meaning there were not any subscriptions to their services, but in the period of June-July 2022, subscriptions appeared:
Airtel: Nigeria, 55.3 million subscribers
9mobile: Nigeria, 56.2 million subscribers
Globacom: Nigeria, 55.8 million subscribers
Visafone: Nigeria, subscriber base not clarified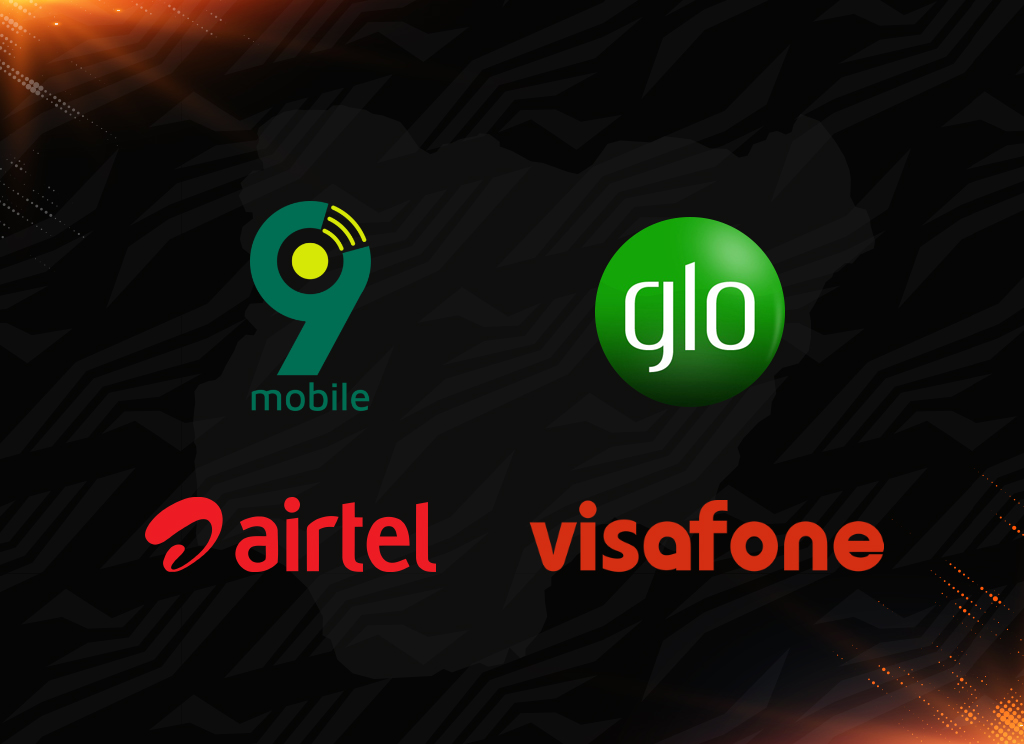 We're glad to note that GG's active affiliate base is growing with new registrations:
In August, The Middle Volume Affiliates segment showed +15% growth. This is an essential indicator of affiliate base stability and its volume. This means that partners who run their first test further scale their traffic.
In general, an affiliate runs 3-5 GEOs. However, there are also some record holders on conversions with 30 GEOs! The variety of countries is an obvious advantage of the mVAS vertical.
Our affiliates are not afraid to develop in new markets. Such uncommon GEOs for the mVAS market as Canada are not left without attention (id 6029.)
We're witnessing volume growth in Chile (the Adult vertical, id 6813, 7514, 8155), Colombia (id 7847), and Bolivia (id 7806) regions.
The growth in affiliate registrations with push traffic as a traffic source stimulates volume growth in such GEOs as Romania, Poland, France, Portugal, and Belgium.
We created offer presentations for our affiliates in Indonesia and Bangladesh, and this has given x10 growth of conversion volume in the regions.
In the first week of August, the Adult vertical has given +50% growth compared to the same period in July. This happened because we launched a large-scale Adult marathon with extra cash bonuses on all GEOs for our affiliates.
Daily registration volume on the Golden Goose platform has increased by three times!
GG Blog Updates
During the summer, we've published many useful blog articles, interviews, and case studies that might be useful to our affiliates and advertisers. These are in chronological order:
GG PR and communications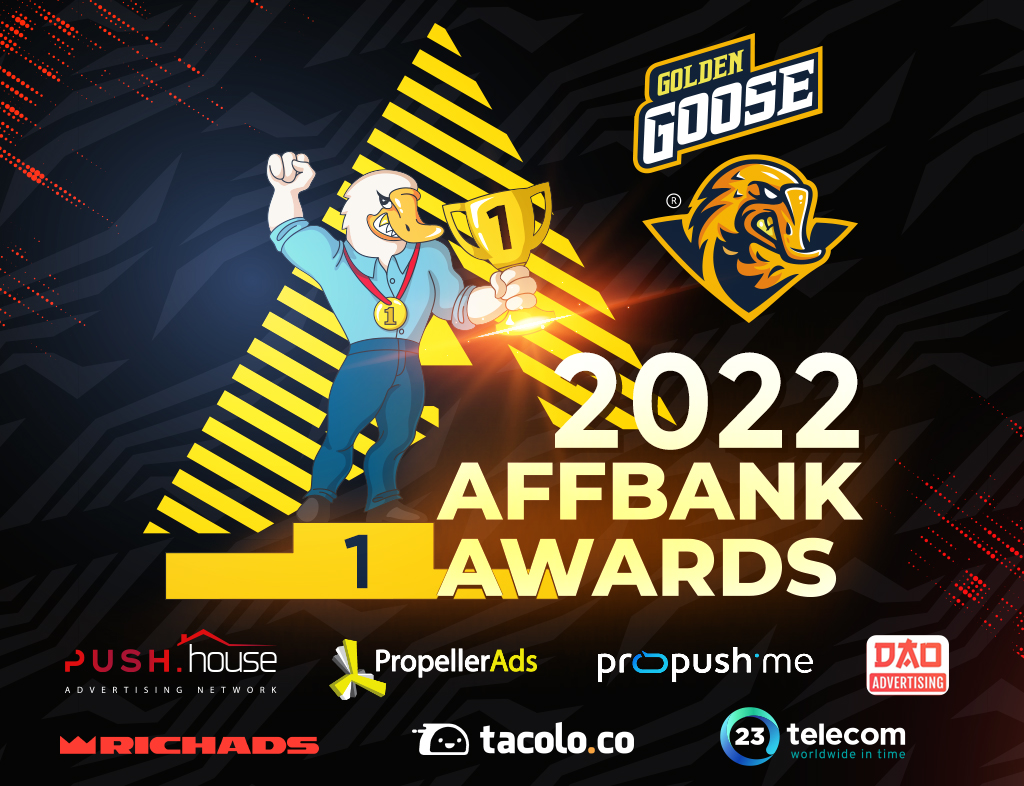 July 27th was the big day for Golden Goose: we were named the best mobile affiliate network of 2022 in the Affbank Awards!

On August 11th, Golden Goose hit its milestone: together with the RichAds ad network, we organized our first-ever affiliate marketing webinar!
In case you missed this important event, here's the link to the webinar: go watch it right now!
This summer, we had cross promos with the following advertising networks and traffic sources: 
ProPush
PropellerAds
DAO.Ad
Push House
Tacoloco
23 Telecom
GG in affiliate events 
At the end of May, Golden Goose was a part of a major affiliate event hosted by Affiliate Business Club, a community focused on connecting like-minded people in the affiliate industry.
The event, which took place in Het Groene Paleis in the center of Amsterdam, allowed us to meet our advertisers and affiliate partners and discuss possibilities for the future.
Affiliate Business Club-2022




The Golden Goose Team participated in the Affiliate World Europe conference in Barcelona on July 6-7th.
The two-day conference, which brought together more than 200 exhibitors worldwide and more than 5 thousand participants, was an insightful experience rich with practical talks and productive meetings.
We dedicated a whole blog post to our conference impressions.
Affiliate World Europe-2022







mVAS industry news
1️⃣ Aggregators and MNOs of Turkey toughened up the rules on ad campaigns, obliging all the traffic sources to pass the referrer as a rule. Moreover, an anti-fraud company Evina has started to be active in the Turkish market, making it hard to promote the products with restricted methods. In general, the market in Turkey has become more demanding.
2️⃣ There has been an appearance of "one-off" offers in the market. This is when money is taken from a user's account just once. "Pay once and download tons of videos for free." Such an approach heavily increases the product's attractiveness since it's not a subscription but a one-time purchase. Such products convert better. Pay attention that such offers are present only in the European market.
3️⃣ Due to the political situation in Sri Lanka, most advertisers preferred to shut down their mVAS services.
To sum it up
This summer has been a very productive time for Golden Goose. We're counting many successful days, promos, and conversions, and there's plenty of room for growth.
Thank you for choosing Golden Goose! We promise you to constantly strive to be the best version of ourselves.