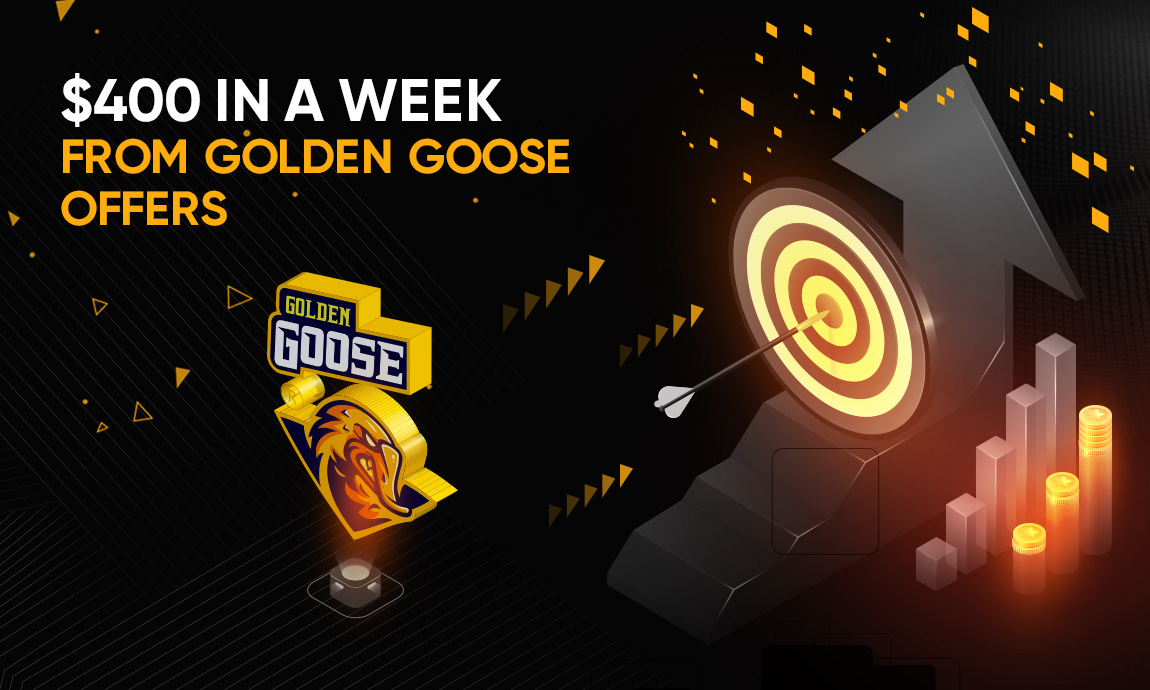 $400 profit in one week with push traffic from Bulgaria
Today, we're thrilled to share a case study with our beloved affiliate marketers, who will surely find it helpful and exciting.
Golden Goose's media buyer Dima Zitelnikov has tested offers to prove that push traffic is safe and sound.
First of all, and most importantly, the data on the test:
Affiliate program: Golden Goose
GEO: Bulgaria
Vertical: Mainstream 
Category: Download
Traffic source: TacoLoco
Advertising format: push-notification
Flow: Click2SMS
Period: 8 days (May 17th, 2022 — May 24th, 2022)
Income: $3369.04
Expenses: $2973.78
Profit: $395.26
ROI: 13.29%
Payment for conversion: $0.92
Our push ads were promoting antiviruses in mVAS.
The media buyer chose offers in the Golden Goose database, which included 10 landings, and took several pre-landings. As for creatives, some of them were taken from AdPlexity, while others were made by Dima himself. At the moment of the campaign launch, there were 20 creatives, but overall, there were 66 creatives!
After the ads ran for a day, Dima stopped pre-landings and landing pages that were not converting and uploaded another pack of creatives. During the test, he gave up on creatives that didn't bring in traffic and landings/prelandings that weren't effective conversion-wise.
Here's how the banners looked like:









And these were our pre-landings:





In turn, these were the landings:



Our traffic source of choice was TacoLoco. For those who haven't heard about them: TacoLoco is a source that specializes in push traffic, so if you work with the format, you should definitely check them out!
The Click2SMS flow was chosen since it allowed Wi-Fi traffic: it was impossible to segment and target the audience by mobile carriers.
Click2SMS is one of the conversion flows or the paths a user takes to subscribe to a mobile content service. In this flow type, a user clicks on a banner and is taken to their default messages app. They see a prefilled message with the content and number, so they just need to click 'send.' After that, they receive a confirmation message, and their subscription starts.
Here's how click2SMS (also known as Premium SMS and MO) looks like from a user's perspective:
We have a detailed article on all flow types in the mVAS (mobile content) vertical. Read it to become a flow pro!
Dima Zitelnikov opted for Bulgaria for a couple of reasons. First of all, the country is not an obvious choice among affiliate marketers. Beginner affiliates work with more prominent GEOs, such as UAE, South Africa, and Tier 2 countries. On the contrary, experienced affiliates and media buyers experiment with unconventional GEOs as they know they can easily hit the jackpot there.
Secondly, Dima saw some news on 5G coverage in Bulgaria, which made him think about the rapid development of the mobile content niche in the country.
In this part of Europe, the Click2SMS flow is prevalent. Bulgaria has three major MNOs (carriers): A1 with almost 4 million subscribers, Yettel with 3.5 million subscribers, and Vivacom with 3 million subscribers.
And here are some stats on the results: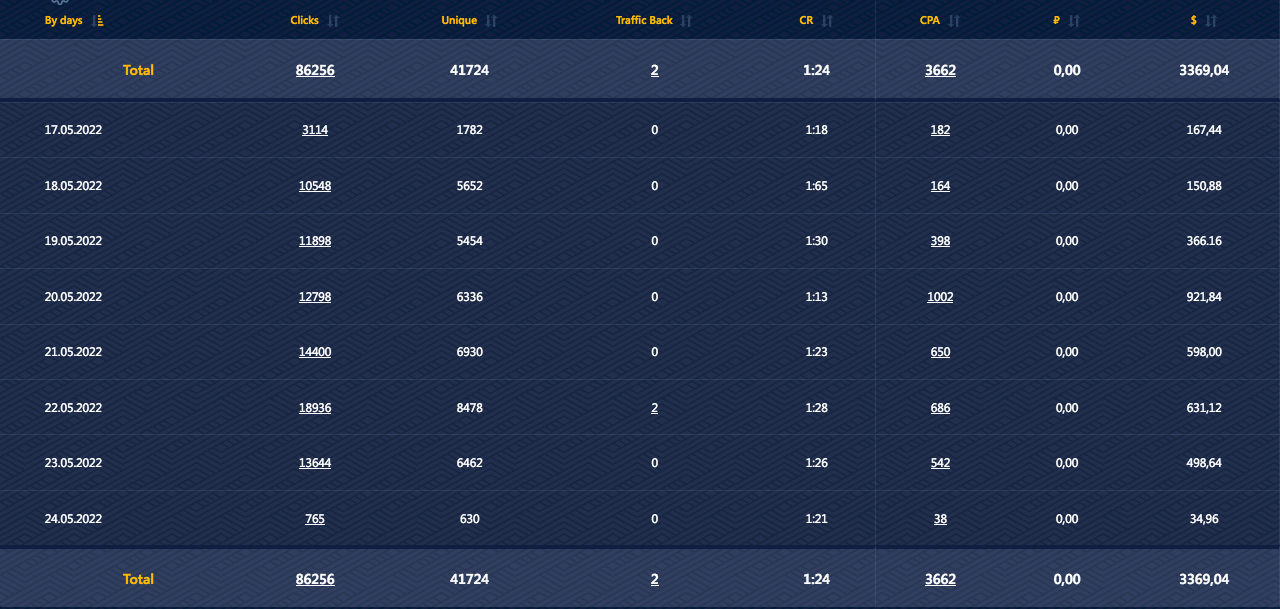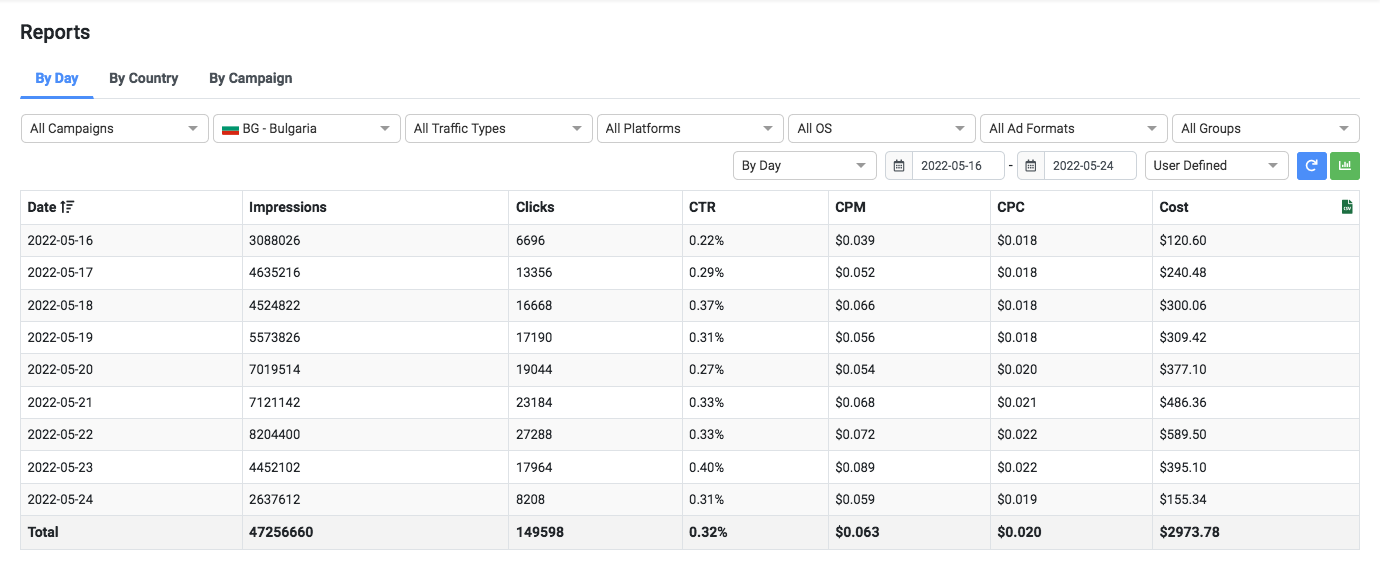 Now you know that push ads are alive and fruitful despite the restrictions on the format from browsers. We hope this case will help you: If we did it, so can you!
Want to try the same offers? These are their IDs on Golden Goose: