In the interview, Luke shared his insights on the most exciting affiliate ad formats, verticals, and GEOs, plus revealed his career secrets!
21 years in affiliate marketing is very impressive! What was affiliate marketing like when you just started? The smartphones we are used to today weren't there yet, so what was it like at the beginning of the century? What ad formats and traffic sources were the most popular back then?
Are you calling me OLD? 😃

Yes, affiliate marketing was much different when I first got started. The industry continues to evolve, and one of the things I like about it is the constant change.

Smartphones were definitely not in use when I first started. In fact, I remember when most offers were not even mobile optimized and when advertisers had no idea what "mobile optimized" meant! You would open a landing page for an offer on your phone and all the text would be tiny because you were looking at the desktop version of the site that had no mobile optimization.

Despite all the changes, there are some things that are still the same today. Pop ups have been a popular ad format for as long as I can remember. However, Facebook Ads and push notifications did not exist.

Most of the focus when I first started was around Google Ads and organic traffic. I got my first affiliate conversion on a Google Ad campaign! 🚀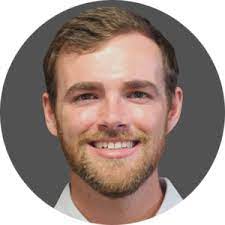 mVAS is one of my favorite verticals. It's competitive, but there is a pretty wide selection of offers/angles available.
Why did you decide to start with affiliate marketing at all?
I have been building websites since I was 13 years old. Originally, I was using banner ads on my sites to make money. I sold a website I built to one of the top affiliate network owners, and he is the one that really got me started in affiliate marketing. I started working for him as an affiliate manager, and as they say. "the rest is history" 😃
Why is your favorite ad format pops? Why not social media, for example? Which other formats do you like? 
I have been running pop traffic for an incredibly long time. I like experimenting with other ad formats, but I continually come back to pops simply because it works with so many different campaigns.

I love social media traffic. I actually own a social media marketing tool (FPTraffic.com) and have an audience of over 3,500,000 fans on social media. But, when it comes to affiliate marketing, I do not think it is the best source anymore.

Push notifications are probably one of my favorite ad formats right now. Push is the perfect ad format for affiliate marketing because, just like affiliate marketing, it has evolved and changed, but it's still alive and refuses to die. I also recommend all affiliates get their hands dirty with some native traffic. Native is the rocketship we're all going to end up on.

How did you decide to create AffLIFT, and what was its initial purpose? What are your plans for its development?
When I started thinking about launching affLIFT, I was the Director of Marketing for one of the top affiliate networks in the industry (PeerFly). Something I noticed in my years as an Affiliate Manager was that there was a real lack of great information for affiliates. The free forums sucked, and the top forums were too expensive for most affiliates. So, I wanted to create an affordable solution, and that's what I did.

The purpose of affLIFT is to open up the opportunities available from affiliate marketing to everyone who wants to do it. You get access to the companies (like Golden Goose), the tools, and the information to be successful.

As we've grown, I've realized that not only can affLIFT provide access to those opportunities, but we can create some of our own for the industry. For example, we hold massive contests where affiliates are paid to run campaigns.

And, we've become a platform for the industry. My goal is to make a membership to affLIFT essential to anyone who wants to become a successful affiliate 🚀

Another question about AffLIFT: is it more of a hobby or a direct and main source of income for you? If the latter, are you satisfied with your average salary range?
When I started affLIFT, I was hoping I would be able to cover its costs. That's all I wanted. I had a full-time job and another side project that was producing enough income for me.But, once PeerFly shut down, and I lost my full-time income/salary, I decided to go all-in on affLIFT.

Over the past four years, I have converted affLIFT from a fun project to a source of income, and finally to an actual business.

It is my main source of income, and I am very happy with the money I make from it. I have two young daughters, and affLIFT has become a lifestyle business for me that allows me to spend most of my time with my kids and the rest of my time doing something I really enjoy (affiliate marketing).

What is your main fuck-up as an affiliate marketer? For example, was there a situation when you lost a HUGE sum of money, or all your money, but then rose like a phoenix from ashes? 
My biggest mistake in this industry (and most costly) was actually as an Affiliate Manager and not an affiliate marketer.

I quit on good terms with the first affiliate network I was working for when I went to college. I did not want to have to worry about managing affiliate accounts when I started college because I wanted to focus on school, and I did not need the money.

Well, the last affiliate account that was assigned to me before I took my leave ended up being one of the biggest affiliate accounts I would have ever managed. He did over $6,000,000 in revenue over the next two years while I was in school on leave. As his manager, I would have been paid a hefty commission on his revenue. Instead, I was going broke in college 😜

But, once I rejoined the industry, I became one of the top Affiliate Managers in the world, so it all worked out 😃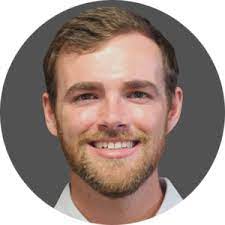 Push is the perfect ad format for affiliate marketing.
You've been in the industry for so long, can you tell us your thoughts on its future? In your opinion, which verticals will boom in the nearest future, and which ones are going to die soon? 
Unfortunately, I do not have a crystal ball, and if the stock market has taught me anything, it's that it is very hard to predict the future.

I'm honestly not sure what is going to boom. I think lead generation will always be popular in our industry because it's cheaper for companies to just pay us for leads than buy the traffic themselves (and pay a team to do the media buys).

I am not a firm believer in the crypto movement, and I think that it will be less and less prevalent in the future. I'm @LukeKling on Twitter if the crypto bros want to tell me I'm wrong 👍

Which country has the highest number of affiliate marketers and why?
I'm not sure if it's because I'm based in the US, and I've always worked for US companies, but I've always worked with the highest number of affiliates from the United States.

I know the industry is super popular in Russia, India, and other countries, but about 50% of our membership at affLIFT is in the US, and when I worked for PeerFly, we had similar numbers (we had over 400,000 affiliates there, and there are now over 70,000 on affLIFT).

Which GEOs are the most interesting right now for affiliates?
I personally like the English-speaking GEOs because those are the ones I am most comfortable working with, but there are some great T3 GEOs right now where you can buy traffic for cheap. The cost of traffic is one of the most important factors for affiliates, and there are still some less competitive countries with great opportunities. One specifically that I have focused on quite a bit over the past few years is Egypt (and I see many other affiliates doing it too).
What are your thoughts on the mVAS as an affiliate vertical? Is it profitable for affiliates? What are the most interesting verticals in general?
mVAS is one of my favorite verticals. I prefer lower payout but higher converting verticals because it's easier to collect data and make decisions. It's also much easier to use for training new affiliates.

It is definitely still profitable for affiliates. We see winning campaigns posted on affLIFT in the mVAS vertical all the time. It's competitive, but there is a pretty wide selection of offers/angles available. My other favorite vertical is Dating.

What do you feel about fraud and misleading information in the affiliate field?
Fraud is one of the biggest culprits in our industry. I've worked with thousands of advertisers in pretty much every vertical, and they pull offers most of the time due to fraud.

Being misleading is different from outright fraud, but it's also a serious issue because it always impacts the quality of the lead generated. Affiliates like to get creative, but sometimes that can really come back to bite you.

There will always be fraud and misleading information in the affiliate industry, but the better we do as an industry to try to decrease these things, the better opportunities will be available for everyone.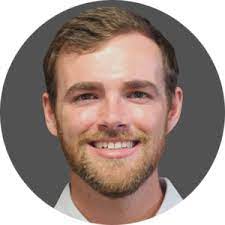 The purpose of affLIFT is to open up the opportunities available from affiliate marketing to everyone who wants to do it.
What is your advice for someone just starting in the affiliate industry? Which formats to try, what to read and watch, what influencers to pay attention to?
This is going to be completely biased, but I have spent my career focused on those who are just starting in the affiliate industry and built for that audience.

If you are new, you need to join affLIFT. Then, you should go through our Beginner and Intermediate Course, which focuses on pops. I explained above why I like pops, but in my opinion, it is the most newbie-friendly ad format. You will literally be pointed to everything you need to read and watch.

As for influencers, those are also on affLIFT. I recommend @Nick, @Varun, @servandosilva, and @DEADZ (those are their affLIFT usernames, and you can follow them on the site).

And if there's anything you'd like to add, please don't hesitate!
I'm going to give Golden Goose a massive shoutout. Listen, I work with all affiliate networks. Literally all of them. Golden Goose is special for three reasons:
Their offers actually convert. I like mVAS because it converts well, and they have the best offers and landing pages.
They pay daily. You cannot beat that pay schedule, and it's going to make your cash flow so much less of a headache.
They have a good team. It's important to find people you enjoy working with in this industry, and I've always liked Golden Goose.
That is the ultimate combination, in my opinion, in our industry, and it's why they've been so successful.
Final Word from Luke
Also, I am an open book. If you have any questions about affiliate marketing, you can message me on affLIFT, and I will be happy to answer (whether you are a paid member or not). Just register, and you'll get an automated message from me that you can reply to. I reply within an hour in most cases.