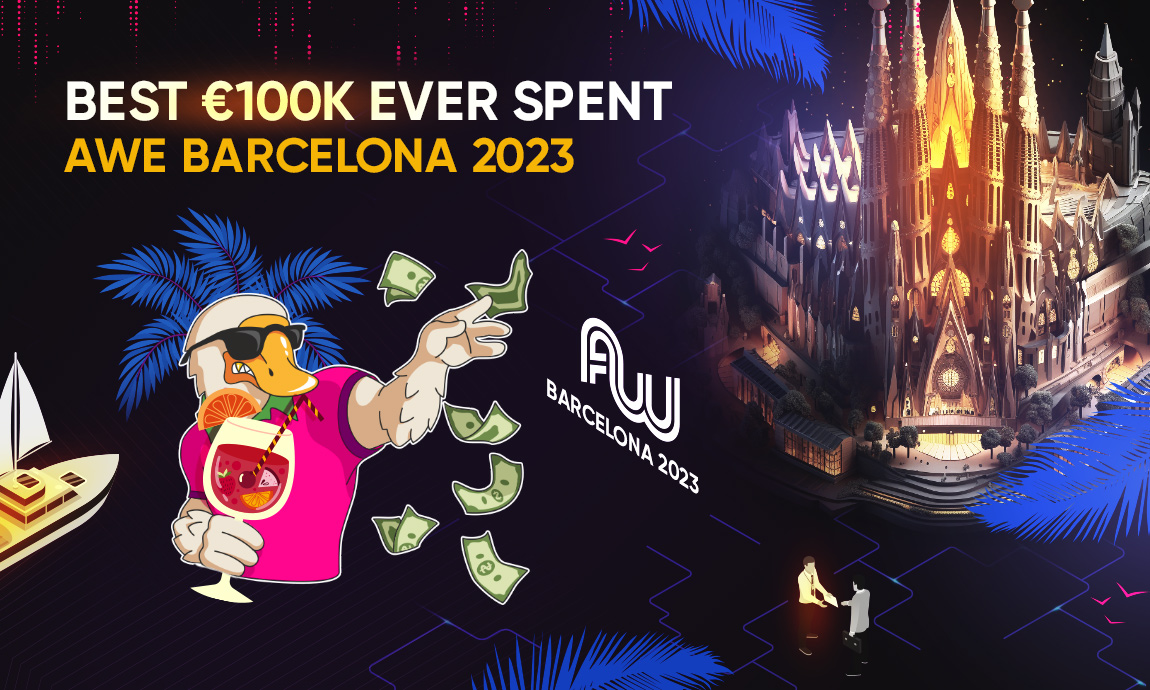 Best €100k Ever Spent: AWE Barcelona 2023
Hello, Sunny Barcelona! 
Wish we were here to have fun… wait, we are! Our team came to have the greatest fun an affiliate marketer can get — to be a part of the Affiliate World Europe conference. Those beach-dwelling tourists have nothing on us, networking and drinks — that is the way!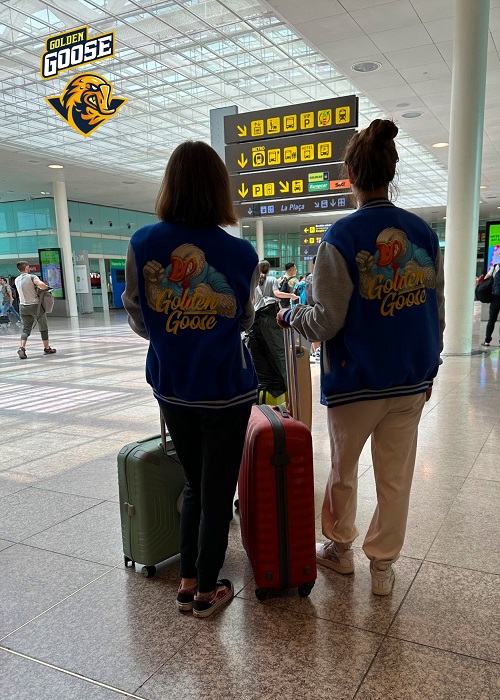 Let's count!
€30k on flights? Worth it. Besides, the goose prefers to fly with class.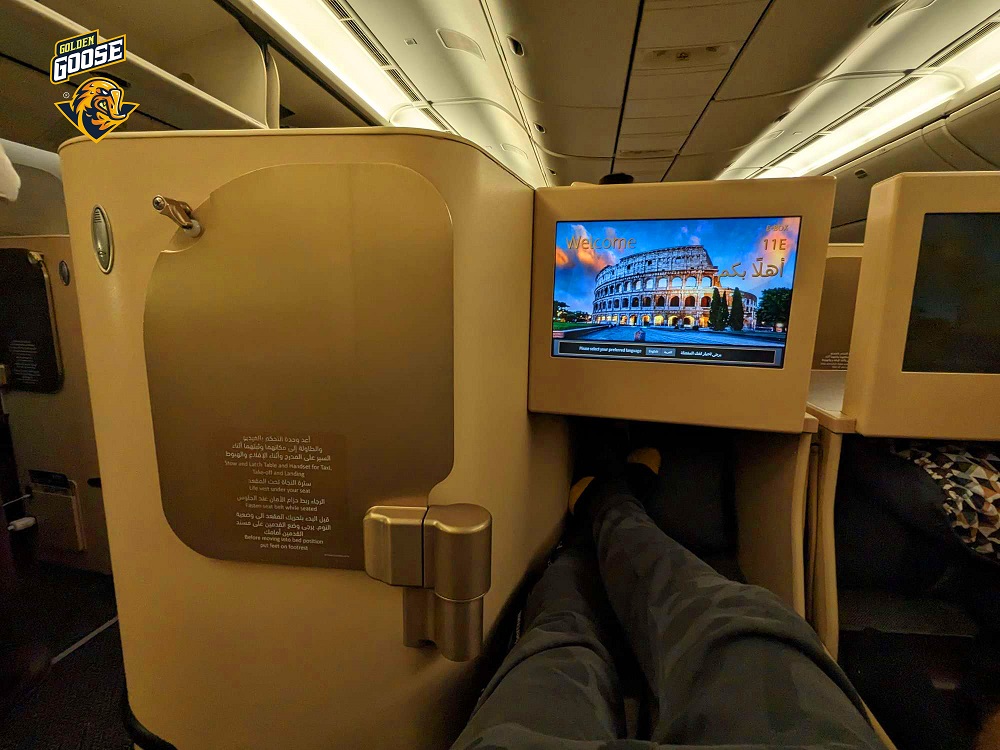 €10k for a couple of nights in the hotel, easy. High season or not, who cares? Nothing can stand between the goose and rooms with a view!
The Event
That's the place, and we are pumped to have a blast! €15k on tickets like it's nothing!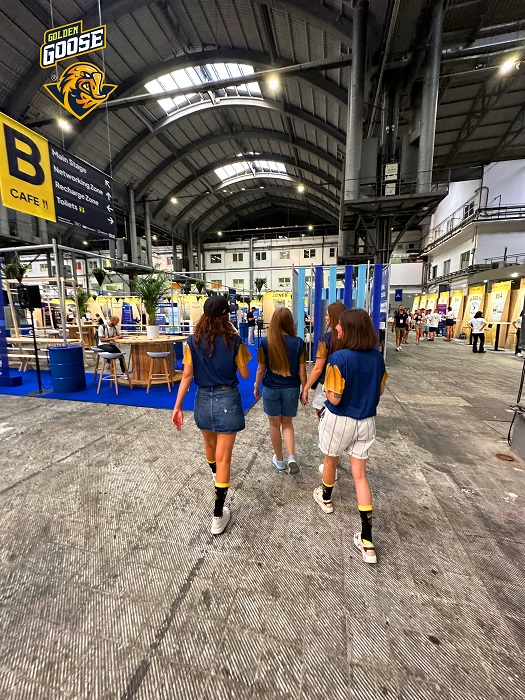 Lo and behold! Our lucky masterpiece! A hand-crafted arrangement of premium metal, wiring, plastic and wood, a.k.a. The Booth #13.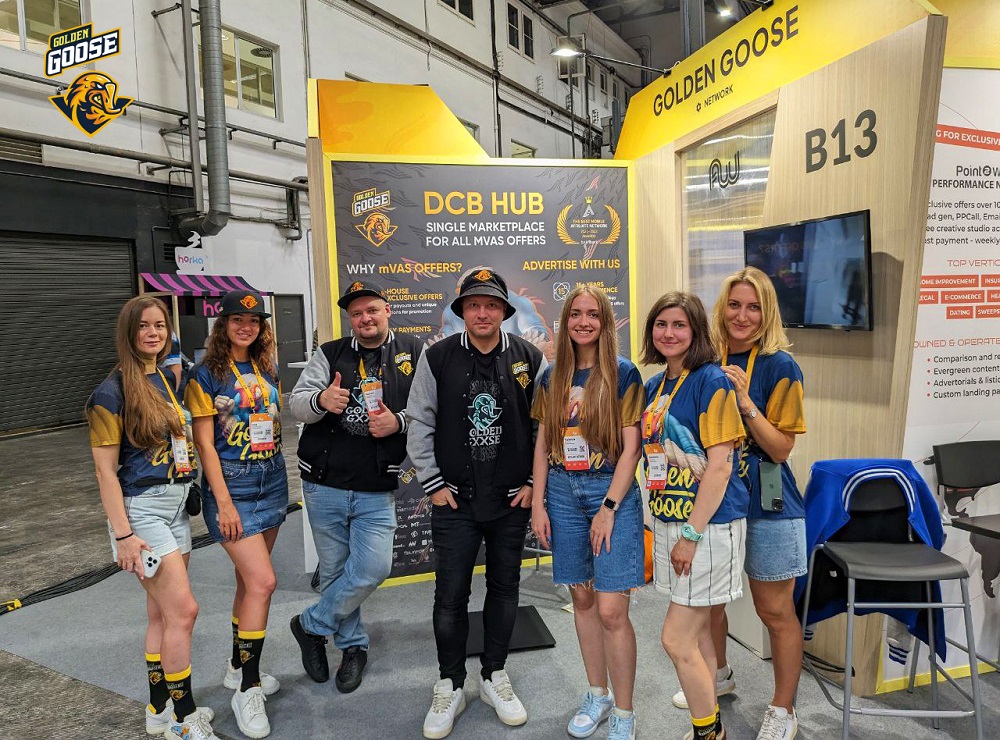 This beauty is worth every cent out of the €25k spent (other beauties in the pic not included). Threw in another €5k just for the lucky number.
Also, that's where the main networking action happened. We met up with lots of great professionals from varying fields and verticals, including wonderful people from Google, TrafficStars, PropellerAds, Mondiad, RichAds and ExoClick.
The event's stage was bustling with top-tier experts from all over the industry, and everyone seemed to be most excited about the prospects of involving the AI. However, there wasn't much in the way of mVAS, which is our specialty. Maybe we should have our own panel discussion next time? Sure way to break the €100k mark!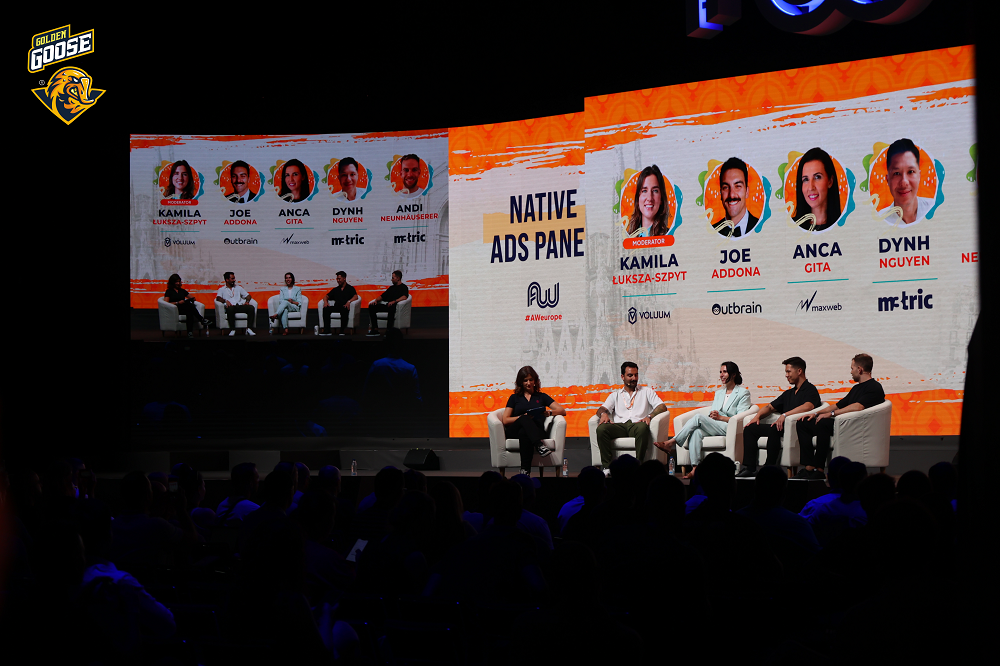 By the way, we brought along 50kg of shirts, pens, socks and other stuff just so that everyone on-site could rock the Golden Goose bling. That's €10 per 100g, or around €5k in total. The AW Dubai Sheikhs approve.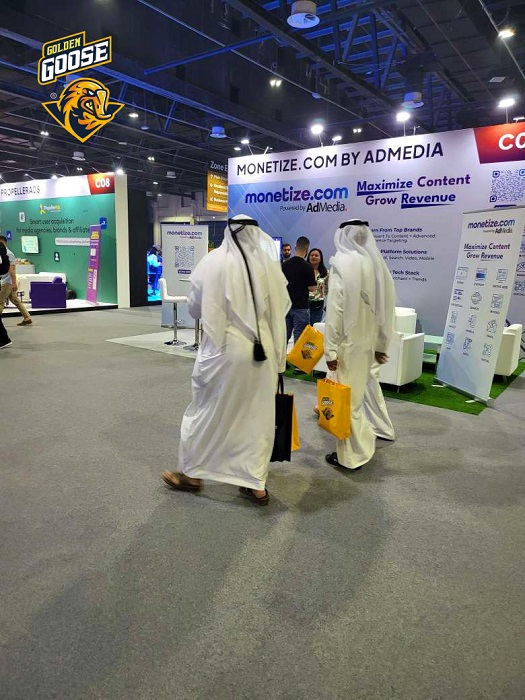 We wish we could say the event went off without a hitch, but unfortunately the AC was off for an entire day, and our girls were extra hot! Should've brought a fan or something. Hmmm… New merch idea?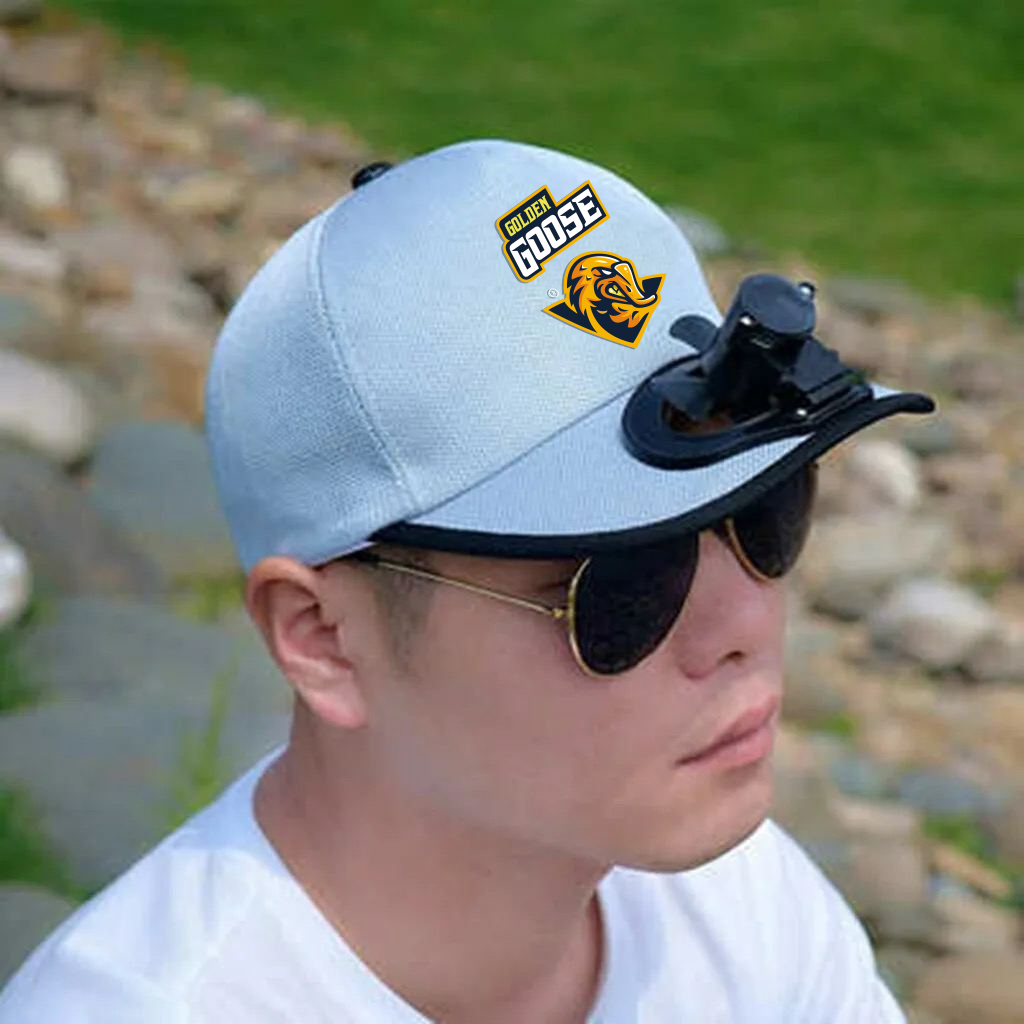 Golden Goose VIP member exclusive hat. Hotness -100%
Honorable Mentions
New iPhone 14 Pro. What's another €1.5k added to the bill compared to better quality videos for our YouTube channel?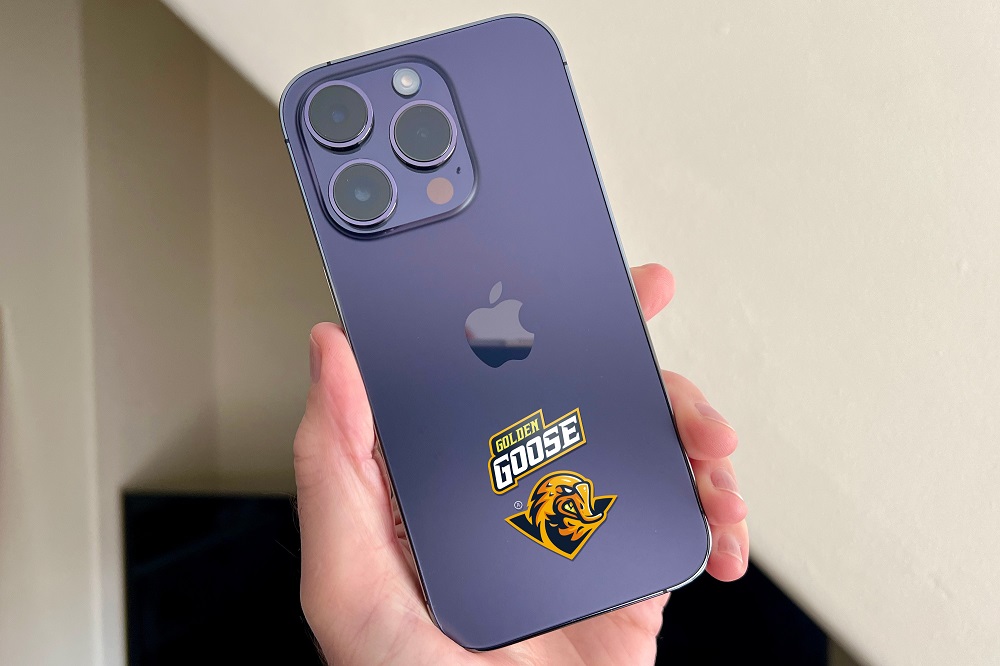 Aperol Spritz and Sangria — Unlimited. It's impossible to know for sure how much alcohol has been consumed during the events and in between, but it's a lifeblood that fuels our affiliate hearts, so… no regrets! 
GG TATTOO — Priceless. What an absolute madlad! And he seems to be satisfied with the money well spent. Another proof that Golden Goose is not just a brand, it's a lifestyle!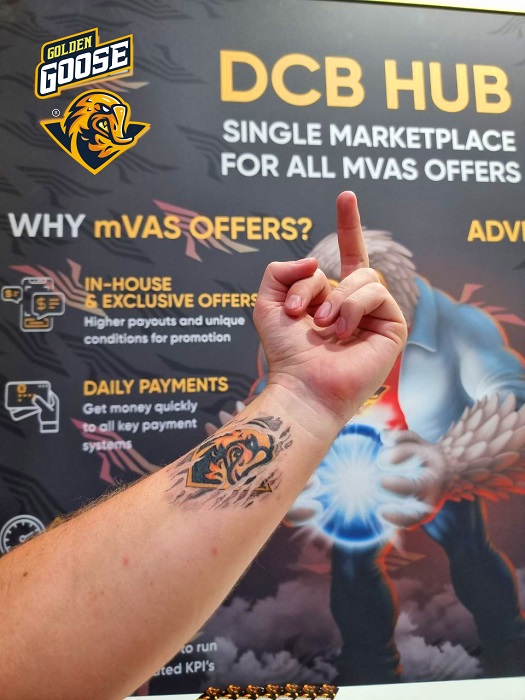 To Tally Up
So, our AWE adventures have come to an end on a high note, and we can finally do the math and count our spendings:
Flights — €30k
Hotel — €10k
AWE tickets — €15k
Booth — €30k
New iPhone — €1.5k
Drinks — endless…
Let's be modest here and round it up to €100k, because if you count the drinks… no regrets!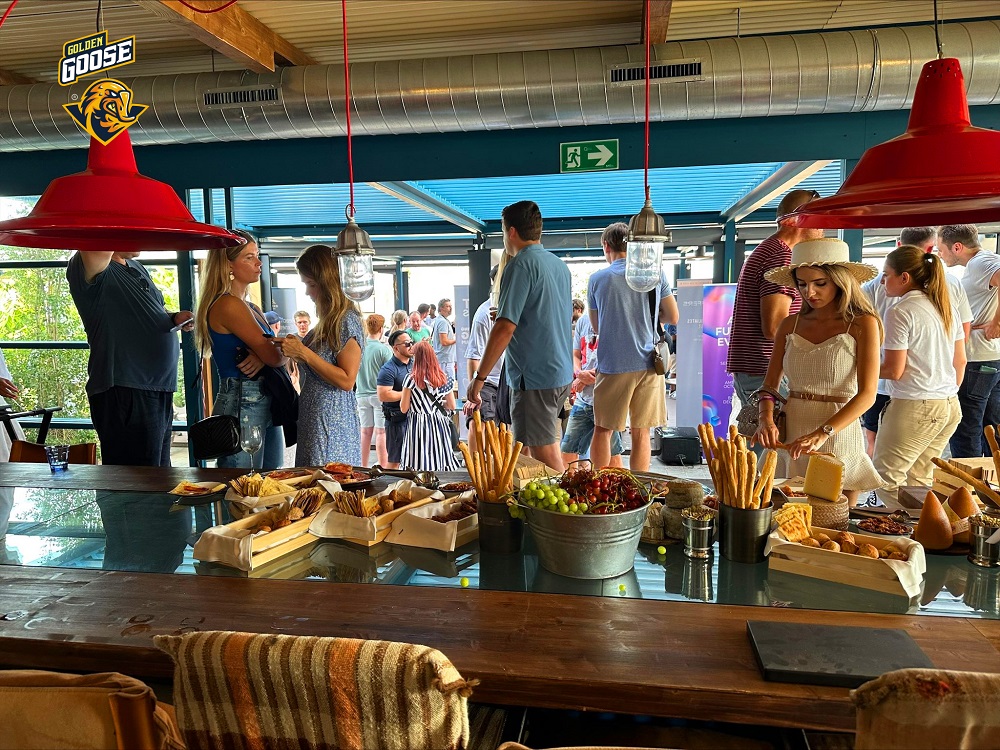 But We're not Done Yet!
The goose is off to the base for now, but the team will be back for World Telemedia in Marbella this October, where we will host a VIP Client Dinner on day 1, so don't plan anything for October 9, 19:00. They say Marbella is home to 15+ Michelin restaurants, and the goose likes a treat.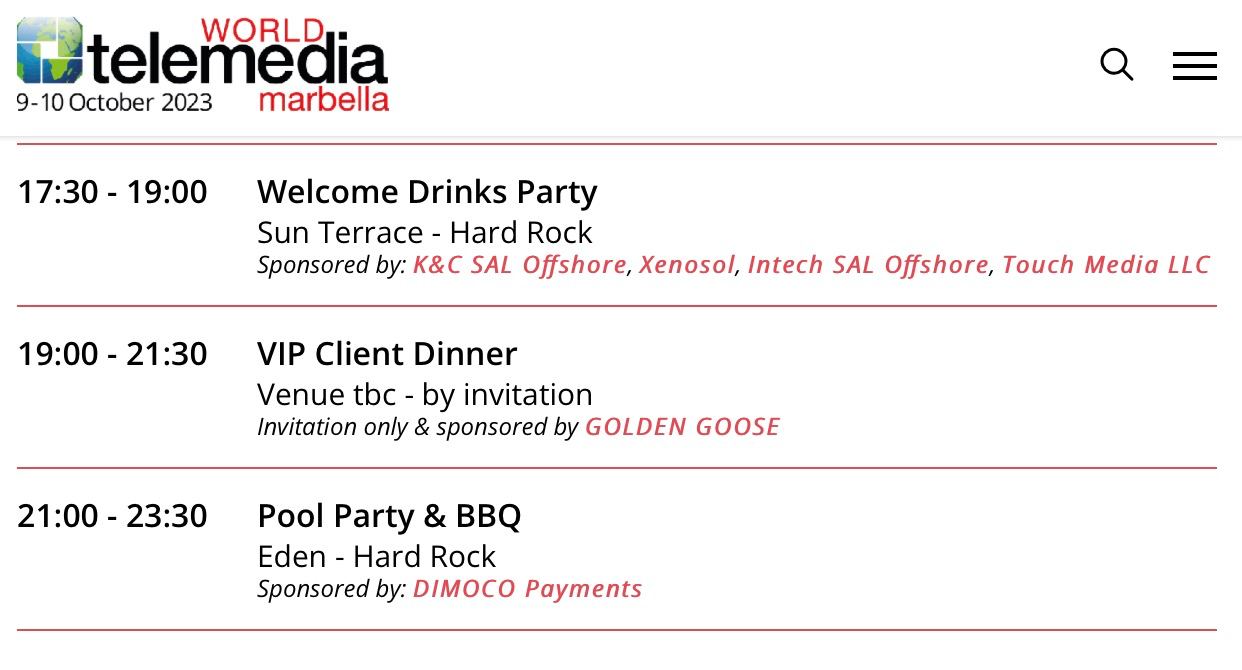 The dinner won't be cheap, hence the VIP, but we have to make up for the €100k spent after all. Anyway, you still have time to earn enough on our awesome mVAS offers.
Don't miss out! Seats are limited, get in touch with a manager now!