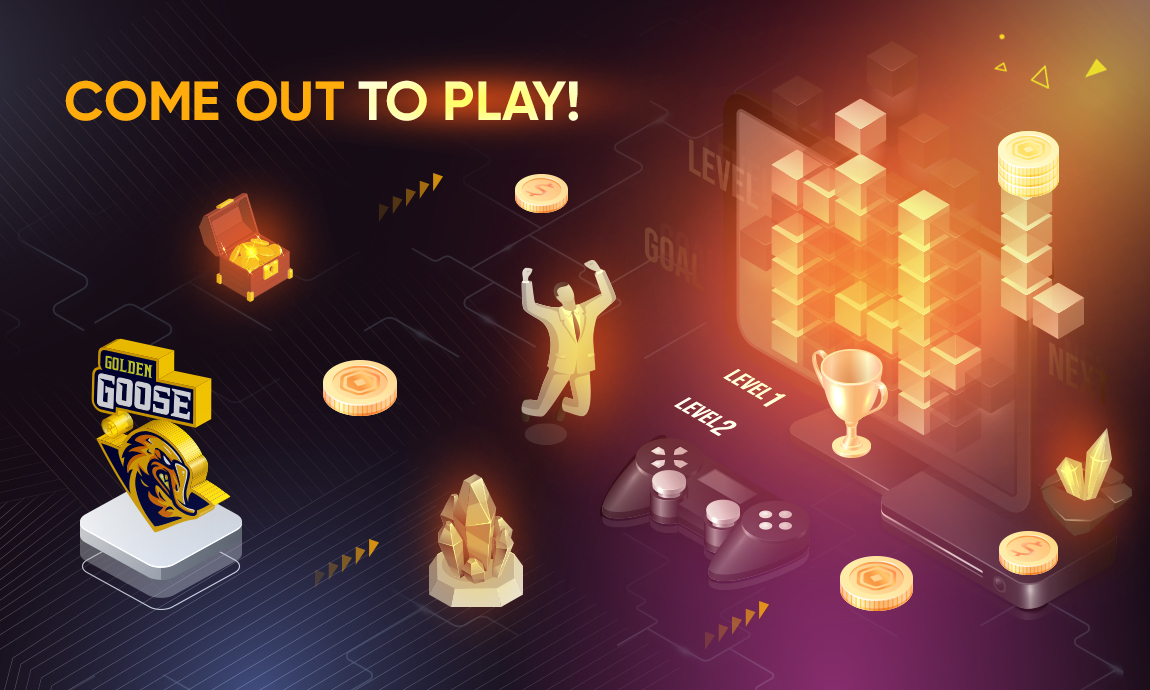 Robux to Real Bucks: All about mVAS Game Offers
Monetizing game offers is a true feat for any affiliate, and it gets even more tricky when you add conditions imposed by mVAS, such as offers tied to certain carriers. On the other hand, mobile gaming is continuing to get huge every year, and it's just a sin to leave this niche untapped.
Gamer traffic in general is one hard to work with: these people are smart, meticulous, and they're not strangers to casting an AdBlock spell or leveling up a passive skill called Banner Blindness. So, how do you get a lot of green from those who rarely touch grass? Read on if you want to find out.
What Games to Play in mVAS?
As with any other mVAS offers, game offers always require users to opt-in with a phone number to charge their mobile account for services. This dictates certain restrictions on games and activities that shape a unique environment with its own laws. Whereas regular mobile users can just download games on their stores and use credit cards for payments and micro-transactions, mVAS users don't have such luxury, and need to subscribe to offers available with their carrier.
There are also often mobile data caps, which limit the actual amount of data a user can access monthly or daily, and by subscribing to a mobile gaming offer, a user gets some additional traffic just for gaming. Such offers can give access either to a single game, or to a whole library of games composed of hundreds of different titles.
So, how does it work? The majority of mVAS games are built with the HTML5 technology. This allows them to be played inside the web browser instead of apps — the experience is indistinguishable. Usually, there are entire studios dedicated to creating HTML5 games of all genres that provide their creations to mobile carriers for further monetization on their gaming portals without app stores and extra commissions. You might also want to use this as a selling point in your creatives.

Quizzes are another popular thing among the mVAS game offers. They are intended mostly for the general public and come with prizes for the lucky ones. Additional data is one of the prize options provided by the carrier, something that everyone would like to have. But if the prize is something valuable to a specific game fanbase, such as Robux, the in-game currency of Roblox, you can expect a better CR among the kids hardcore gamers. 
As a side note, casinos and sweepstakes get often mistakenly piled into the Games topic, but those are meant for completely different audiences and therefore, separated from games. However, sweepstakes that target gamers with in-game currencies or other game-related prizes, are considered to be game offers. There can also be real cash prizes for playing games.
Know Your Traffic Source
There are 3 main categories of users that can be interested in game offers:
General public. These are the users that are not actively looking for games, but don't mind killing an hour or two matching colorful gems or taking part in a gaming competition for some prizes. It is better to inform them about an offer first, so you might find popunders useful here. Of course, it takes time to craft a converting pre-landing page, but the efforts will pay out. Also, they love quizzes.
Casual gamers. Users familiar with gaming, but not clinging to a specific genre or title. Usually, such traffic comes from the game review websites or download pages that are easily found through search engines. Pops will make a quick work of this traffic, and they are almost expected to appear on game-themed sites, but you can also mix push ads in.
Hardcore gamers. These guys are going all in when it comes to gaming: apart from wasting away hours upon hours playing their favorite games, they visit specialized websites with game guides to fine-tune their performance and actively engage in forum discussions. Push ads work better here, because they require consent, and dedicated gamers prefer to receive notifications from a tried and trusted source. They also love in-game purchases or something that gives them an advantage in online battles. 
Best Markets for mVAS Games 
Everyone everywhere plays games. There are even GEOs that are only now being introduced to mobile gaming. For an affiliate, this is a literal gold mine, and you should definitely take advantage of that. 

The Asian gaming market is huge, even with China being behind the Great Firewall, there are enough other GEOs to target. Take the Philippines as an example. These guys are crazy about games. During the crypto boom they even mass quit their jobs to play NFT games as they paid way more at the time. 
---

African mobile carriers are a bit stingy with their data plans, so their gaming offers often come with an increased traffic limit. This is what makes African GEOs so profitable when it comes to games. The leading GEOs are Nigeria, Ghana, South Africa and Kenya.
---

What can we say, amigos love juegos! Brazil is an acclaimed nation of players of all sorts, and other neighboring GEOs, such as Colombia, are not falling behind. This is an exciting market worth delving into.
---

Even the sheikhs sometimes get tired of their real-life toys that go from 0 to 100 in a split second and resort to gaming to chill for a bit. These countries often establish strict policies about providing data and other restrictions, and they mainly use the Pin Submit flow type, but the payouts are usually worth it.
---
How to Lure Gamers?
mVAS is all about eliciting a spontaneous response from the user. Your task is to translate this philosophy into creatives that scream immediate gratification and your messages can be as bold as "Access games instantly without credit card and app stores!", or "Play now to get in-game bonuses!", "Try out the top-ranking game of 2023 now!", etc. Whatever you come up with, remember that the next user action is your successful conversion.
Doing minimal research on the offer you're going to launch a campaign for will let you come up with creatives that are not only enticing, but also relevant. Remember classic video game cartridges? The art on them looked nothing like the actual games, yet it sparked our imagination and made us want to play anyway. That's what you should be aiming for with Game offer creatives.

As we already mentioned, pre-lands are often required to inform users of the game they are going to sign up for. As a real power move, you can use actual screenshots from the games you're promoting as a background. If it's some kind of a simple arcade game, you can try to create a sense of seamlessness, so when a user submits their phone, they get exactly what they opt in for. Of course, using in-game screenshots is not limited to just backgrounds, you can rearrange them and use other game assets however you want to reach optimal results.
But sometimes, simplicity is king, and even the most basic banner can bring a whopping CR. That has been proven in a recent Colombian case study, where our media buyer didn't even bother with a pre-land, and one of the banners he made just exploded.
Content lockers can be an effective tool for game offers in mVAS. For instance, you can promise some Robux as a reward for specific actions, and the user's account will be charged daily while they try to earn the promised reward — well, at least until mom finds out.
Craft your messages along the lines of "Sign up now for a chance to win 1000 $ROBUX!", "Complete free trial and get 1000 $ ROBUX!". Speaking of free trials, some premium games offer those, which makes your job even easier, as you only need to get a user's phone number for the conversion.
Come Out to Play!
As you can see, mVAS games form a unique ecosystem. No matter if you're into games or not, you can get a bang for your buck with these offers. If you struggled with monetizing games before, definitely try out mVAS, as it lives by entirely different rules that might work for you. Of course, It requires some tinkering with creatives and setting up the targeting, but it's fun and you can convert and withdraw your earnings the same day.