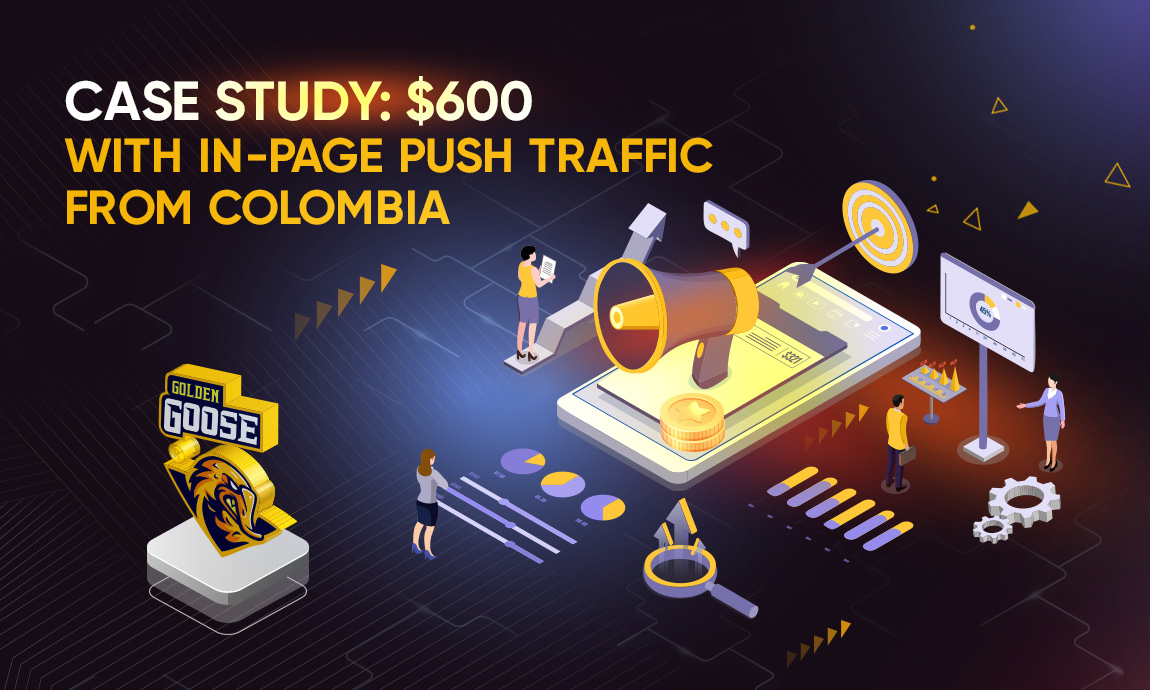 Mind-blowing Colombia: $600 in pure profit with In-Page Push traffic from PropellerAds
Hola, amigos!
Golden Goose has recently ventured into the vibrant land of Colombia, experimenting with a Mainstream offer straight from its beating heart.
The results? Outstanding.
In just 20 days, we earned $600 in pure profit, although the payout per lead was just $0.24!
Can you imagine how many conversions this offer has brought us (and keep bringing)?
Let's unravel the exciting details of this lucrative journey.
Introduction
Today, we're thrilled to present a test on the offer id11466, which brought us a shining ROI of more than 60%.
Here's what the offer's landing page looks like: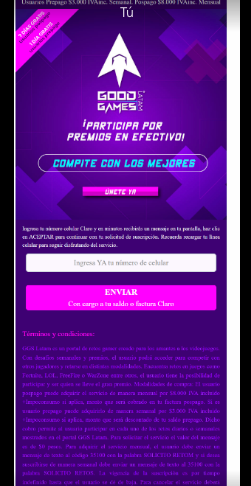 We decided to run the campaign with the help of the PropellerAds advertising network, using SmartCPC as a payment model. 
A nifty 2Click flow drove our success train with the In-Page Push ad format.
Wanna understand the mysterious world of mVAS conversion flows? Hurry up to check our article on everything you need to know about flow types! 
Need help with ad formats? We've got an article on that as well!
Key stats on the offer run
Getting straight to business, here are our test's most vital stats.
| | |
| --- | --- |
| Affiliate network: Golden Goose | Period: 20 days |
| GEO: Colombia | Revenue: $1566.72 |
| Vertical: Mainstream | Expenses: $966.14 |
| Category: Other | Profit: $600.58 |
| Traffic source: PropellerAds  | ROI: 62.24% |
| Advertising format: In-Page Push | CPA: $0.24 |
| Flow: 2 Click | CR: 3.81 |
Why Colombia, you might ask?
Easy-peasy, my dudes: this GEO is known for its limitless opportunities to make HUGE profits!
mVAS services are blooming in Latin America, and this is where Golden Goose enters the scene.
Launching the campaign
We know, we know, you can't wait to explore the intriguing details of our campaign!
So, what were our steps to launch the campaign?
As mentioned, we tested the offer id11466 with the In-Page Push ad format, buying traffic in PropellerAds – nothing new here.
As the offer's carrier is Claro, we exclusively targeted its mobile device users.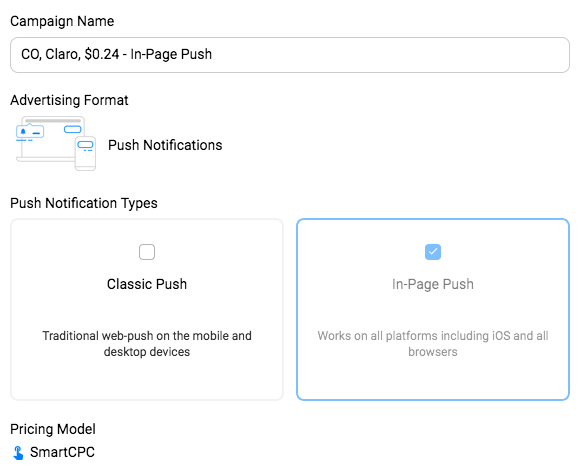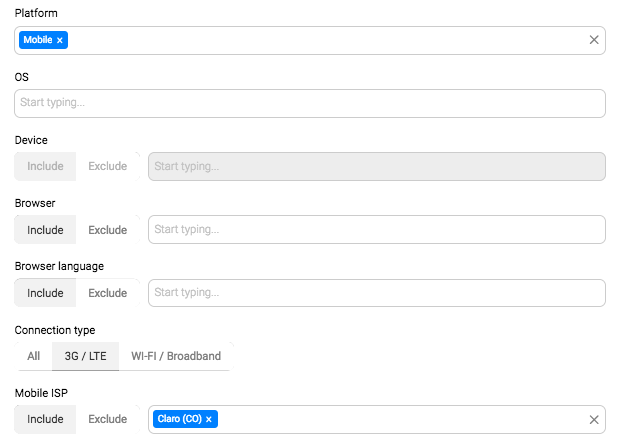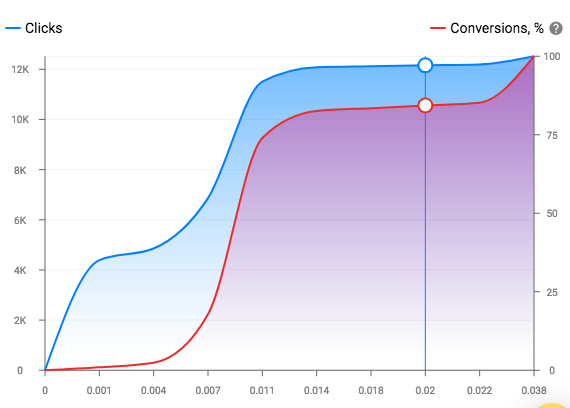 Our media buyer did all the creatives himself and didn't use any pre-landing pages – he says he was lazy to use them🙃 But as they say, laziness is the mother of progress!
We aimed to test several creatives – In-Page Push notifications – and see which is the most efficient and profitable.




Pay attention: the second creative with the green icon was the most converting.
Our campaign showed its first results straight from the beginning.
After two days of running the campaign, we started to exclude zones that didn't work. If a zone spent more than two payouts and didn't bring in any conversions, we blacklisted it.
Overall, we see our campaign as a success!
Take a look at the stats from the Golden Goose dashboard that prove our narrative:

And here's a screenshot from the PropellerAds dashboard showing our overall profit:

We earned $600 in three weeks.
You can do it even better!
Important information
Golden Goose doesn't earn with our case studies – we conduct tests to show you how mVAS offers perform in short-distance launches. We prove that they can bring you thousands of conversions.
Remember: ongoing campaign optimization is critical to boosting your profits!
That's it, folks; stay awesome and grow your profits under the wing of a powerful company!