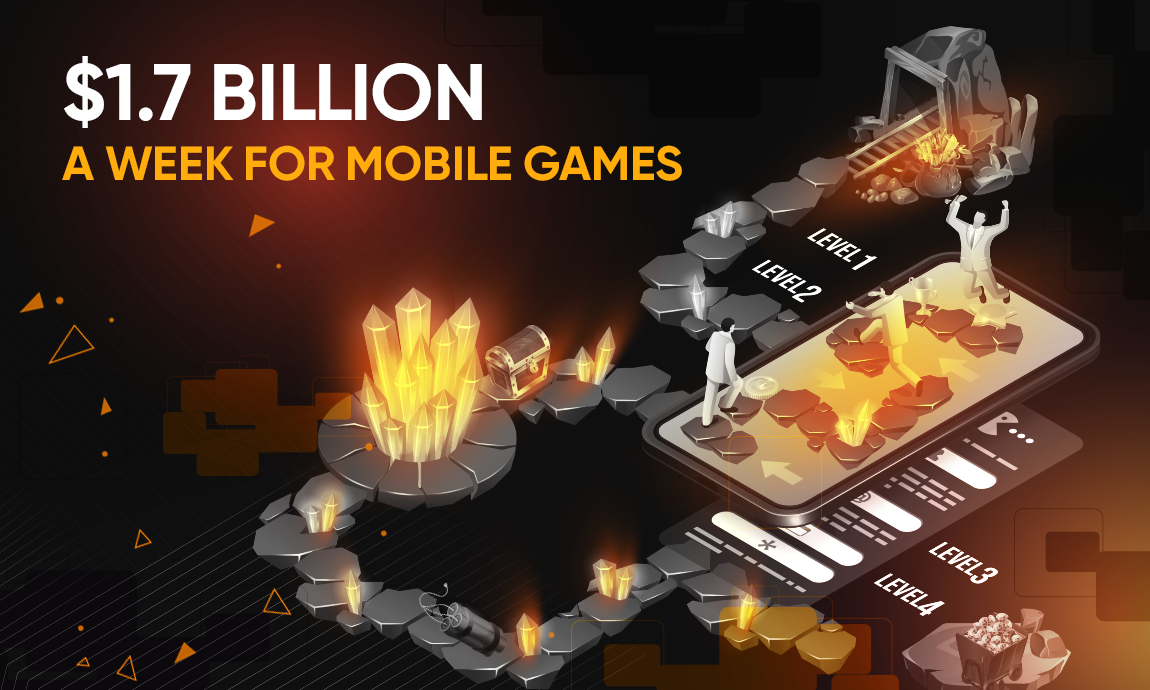 In the first quarter of 2021, consumers spent $1.7 billion a week on mobile games
It's been more than a year since the beginning of the pandemic, and the demand for mobile games continues to grow. Today, users tend to spend more on them than on PC games and on home game consoles.
Lat's look at the data from the Gaming Spotlight 2021 report, which App Annie released in partnership with IDC. It demonstrates that in the first quarter of 2021, users around the world downloaded 30% more mobile games per week than they had before. It turns out that over 1 billion of all downloaded games per week are mobile, and $1.7 billion a week was spent on games for iOS and Android. Hence, this figure is 40% higher than before the pandemic.
Most of the games were bought by users from the United States, South America and Europe. Significant growth in the mobile gaming sector over the past year is noticeable in the United States and Germany. 
How did it happen? 
App Annie believes that such rapid growth in this sector has become possible due to the fact that developers and publishers have frequently used cross-platform capabilities. This allowed them to attract and retain more users, and in general, increased the potential for monetization. For instance, a few popular games like Lineage M, Lords Mobile, Roblox and PUBG Mobile have become available for different platforms.
Evidence suggests that games that can be downloaded to different media are more popular. A good example is Genshin Impact, which has become an absolute bestseller over the past year, because its publishers have developed every aspect and implemented its multiplatform promotion.
Genshin Impact is a role-playing game by miHoYo. According to the SensorTower report, during the first five months since its official launch on September 28, 2020, its mobile version alone brought more than $874 million to its founders.
Genshin Impact took the third place in terms of revenue, overtaking Pokémon GO and Roblox.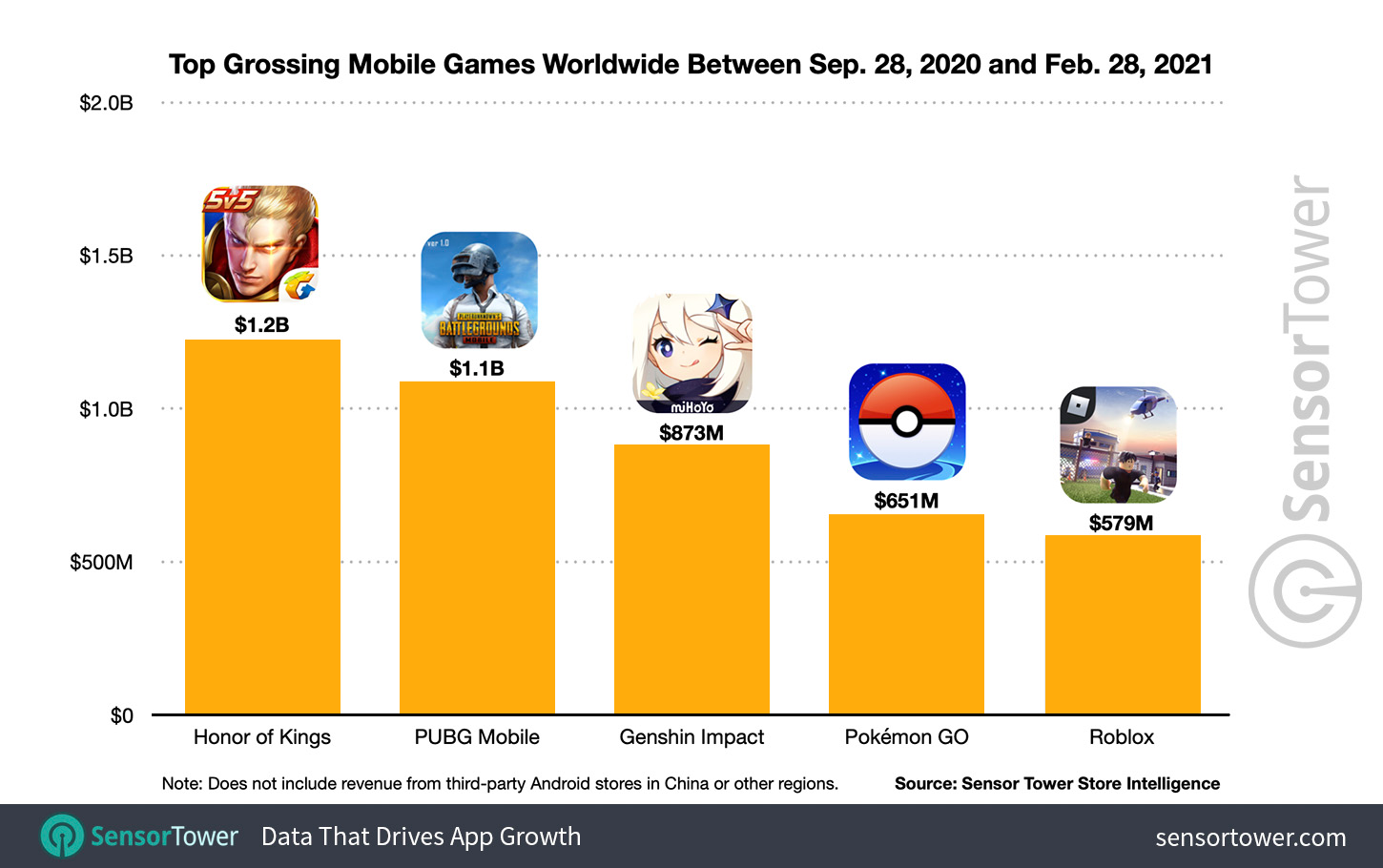 Source: sensortower.com
The biggest number of Genshin Impact downloads are in China (users there spent more than $253 million, which is about 29% of the total volume). Next are Japan ($237 million or 27%) and the United States ($162 million or 18.5%).
Most of the company's revenue came from gamers who downloaded the game on iOS (about 60%). The remaining 40% downloaded it on Android. We are talking only about the income that the mobile version of the game brought. If we take into account the PC and console versions, the numbers will be significantly larger.
According to App Annie, most users prefer hyper-casual games and simulators. Over the past year, the demand for these types of games has increased significantly.
The growth of mobile games' popularity in general can be traced to the results of streaming services. There is also a noticeable increase in engagement and monetization. We are talking about the Discord and Twitch platforms, which were actively visited by users from the beginning of the pandemic and a year after it began.
Junde Yu, the head of the games department at App Annie, believes that the mobile games market is rapidly expanding as a result of smartphones, and that users all over the world can enjoy games wherever they are. Based on his assumption, the mobile games sector is developing faster than all other areas of mobile applications. And soon, every smartphone user will be able to have access to console-quality games.