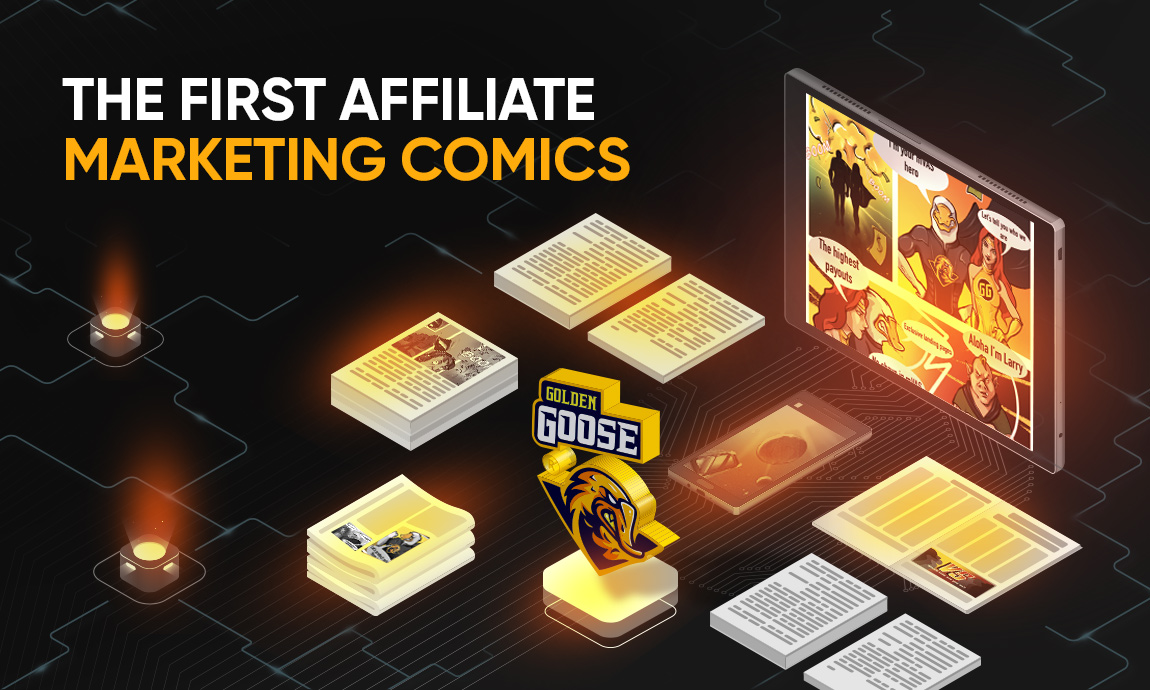 Golden Goose is launching its first affiliate marketing comics
Golden Goose has prepared something wildly crazy and awesome for you — are you ready? Hold on tight — 3… 2… 1!
We're thrilled to announce our BRAND-NEW AFFILIATE COMICS! 
Yes, you've got it right: we're launching a comic series on mVAS and affiliate marketing — the FIRST OF A KIND in the world!
The comics, named "Golden Goose: The first affiliate avenger," will tell the stories of our hero Golden Goose, his companion Wonder Manager, an evil anti-hero Larry, and their adventures in a fantasy mVAS-inspired universe.
Our heroes will fight shave machines, travel around the mVAS multiverse, and do everything to protect affiliate marketers from low conversions and payouts!
Already interested? We'll send a new series of our comics weekly via e-mail. If you haven't already subscribed to our newsletters, do it right now! You don't want to miss a single episode of this thrilling story, do you?