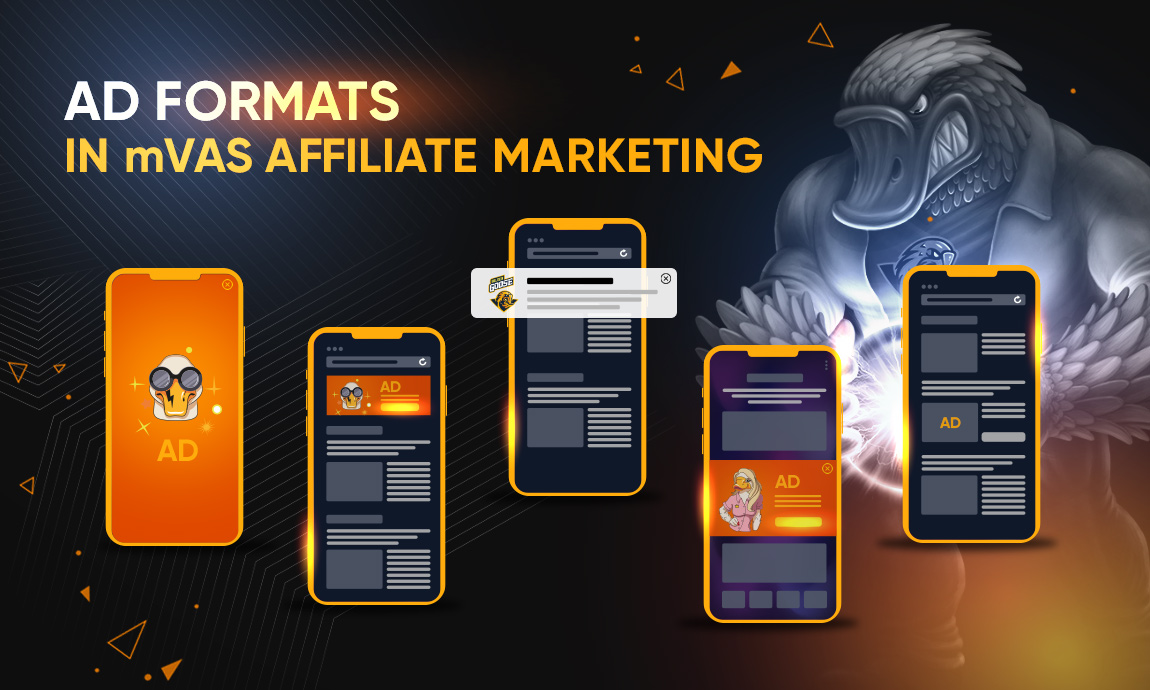 Different types of ad formats in mVAS affiliate marketing: Your complete guide
Just getting started with affiliate marketing? Overwhelmed with all the different ads you can run to see your hard-earned profits? No worries: Golden Goose is here to help!
We feel you: it's not always clear which ad format will bring you the highest conversion rates. 
Novice affiliate marketers always get the same advice: run pops and push ads. Boring! You might succeed with any other ad format after you get acquainted with them.
The main goal of our educational guide is to help you smoothly start your affiliate journey in the mVAS (mobile content) vertical.
First of all: What is an ad format?
Simply put, an ad format is a visual way you promote an offer or a product. You've definitely seen some banner ads on a random website you visit. You've also probably seen pop-unders that appear when you visit a website and don't use any tool which restricts ads, such as AdBlock.
Understanding ad formats is crucial as one might work better with specific offers, while others require a different advertising approach.
Types of ad formats
There is an abundance of ad formats used in affiliate marketing. Today, we'll discuss in detail those ad formats that work best with our unique affiliate vertical, mVAS (mobile Value-Added Services).
Haven't heard about mVAS yet? Well, it's one of the most profitable niches in affiliate marketing, and we advise you to read our article on affiliate marketing verticals comparison (spoiler alert: mVAS rules!)
You might have heard that the most popular ad formats for mVAS affiliate marketing are pops, push, banner, and In-App ads, but they are not everything, so let's dive into the advertising nuances!
Pop-up/Pop-under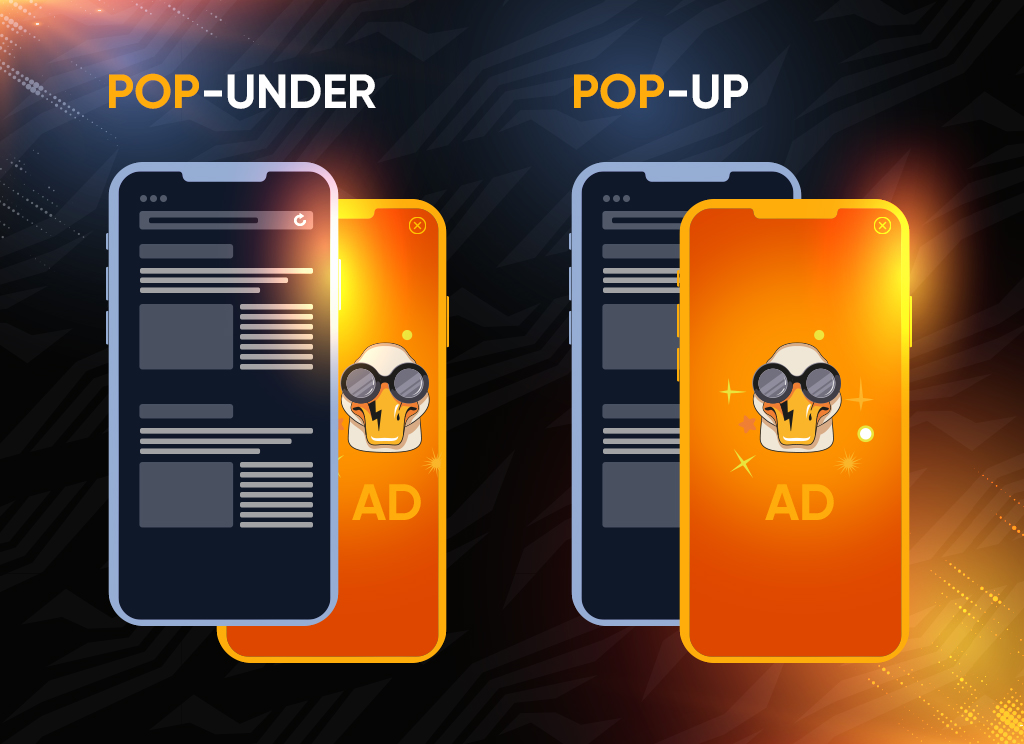 Affiliate marketers call pop-under and pop-up ads simply pops. Today, there are more pop-unders than pop-ups, and there's an explanation below for why.
Here is how such ads work.
When you enter a website and interact with any of its elements, it triggers a pop-under – another tab/window in your browser that appears below your current tab/window. It contains your landing page or your offer ad. You might not notice the new tab until you close the website you're working with.
Pop-ups, on the other hand, trigger a new tab/window in front of the website you're visiting, which is why they are less common these days – browsers fight straightforward and annoying ads.
Pops are highly popular with affiliate marketers as they don't require additional creatives.
The CPC (cost per click) for this ad format is low, which sometimes means you need a pre-landing page apart from a landing page itself to warm up a subscriber.
Pops are cheap to work with and recommended to beginner affiliates.
When it comes to mVAS offers specifically, pops (as well as push traffic) are the most converting ad format in the vertical.
Pops are efficient with all the flow types, especially with 1 click, 2 click, Click2SMS.
If you're a newbie, check out our article on conversion flow types in mVAS, explaining everything flow-related.
Push traffic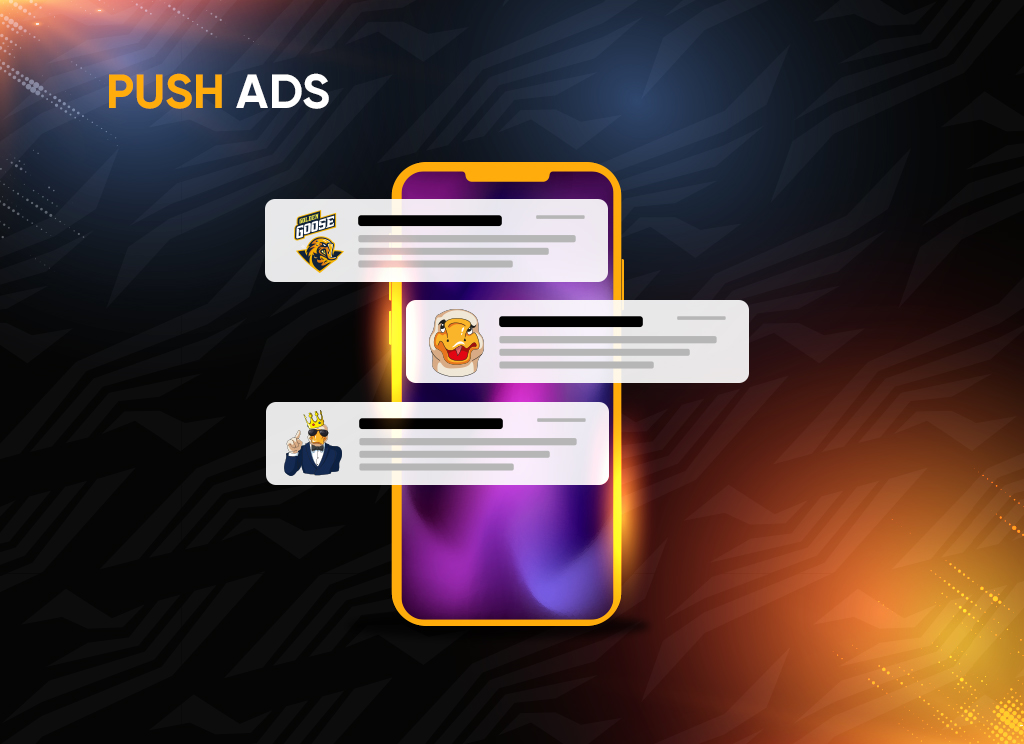 Push traffic is basically web push notifications. The ad format has been around since 2017.
A user needs to click "Agree" when a website they are browsing asks them to allow notifications. After that, the website starts sending them push notifications containing your ads. After clicking on them, a user is redirected to a landing page with your offer. 
Sure, push notifications require a user's consent, but many people click the "Allow notifications" button accidentally, without giving it much thought or by mistake.
Push notifications as an ad format are also very popular with affiliates. Since iPhone doesn't allow sending push notifications from its browser, this ad format works only with Android devices and desktops.
This ad format requires creatives – banners and texts for push notifications, pre-landings, and landing pages.
Push notifications work well with any flow type, but pay attention to click flows and Click2SMS.
In-Page Push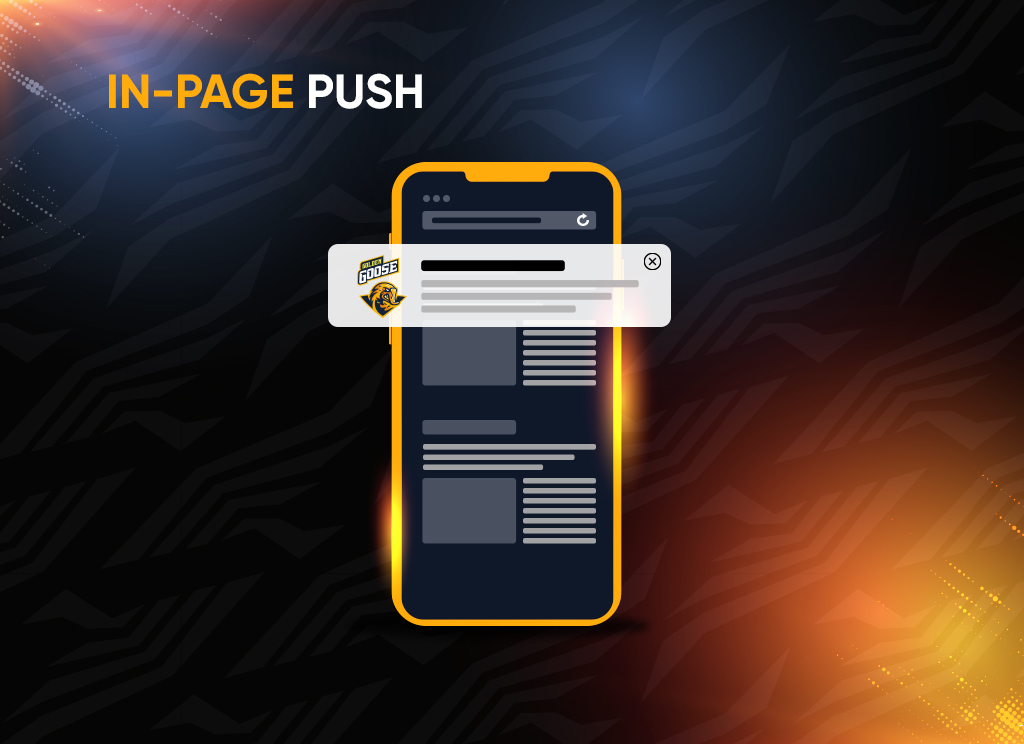 A couple of years ago, a new ad format emerged. In-page push notifications look precisely like regular push notifications, but in their form, they are banners or widgets. This means they don't require any action, consent, or subscription confirmation from a user, so they can also be shown to iOS users.
In-page push notifications usually appear at the top or bottom of the web page a user is browsing. Their design mimics a typical push notification.
To work with this format, you need creatives: a headline, text, and image. You can try this format with any flow you like.
Interstitial Ads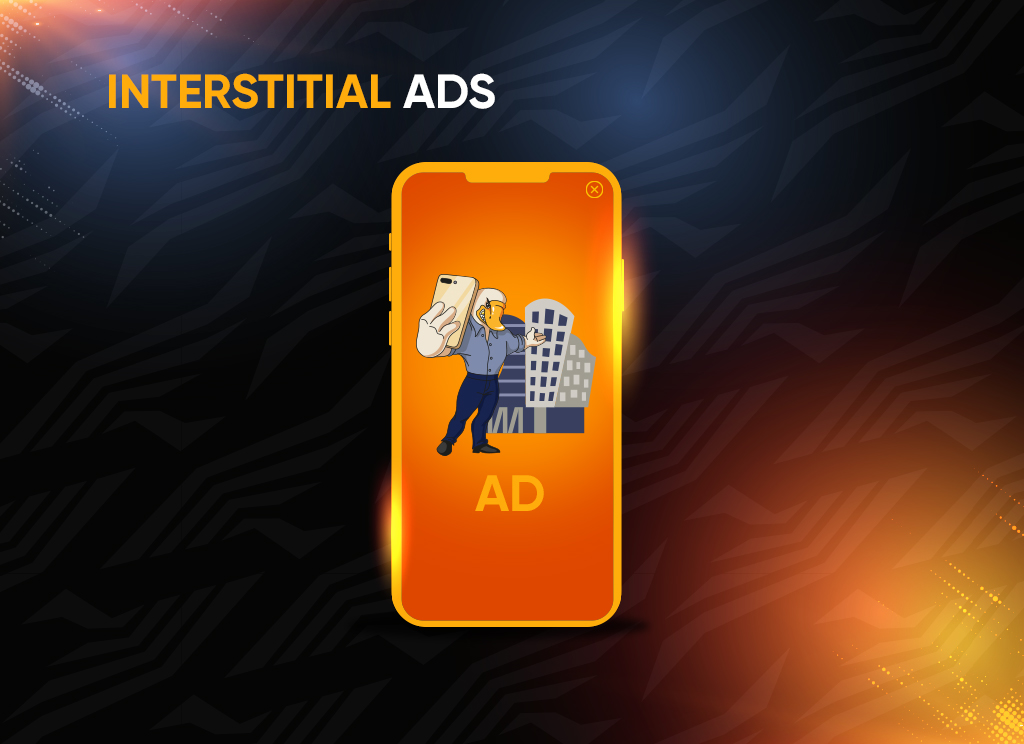 Interstitial ads are a beloved ad format among affiliates. Such ads are mainly used inside apps and sometimes browsers. They look like full-screen pop-up banners that appear after several seconds of interaction with an app.
A user can either close an ad by tapping a cross in a corner or continue with the ad by clicking on it.
The main advantage of this format is that it is guaranteed to be seen by a user – these ads are hard not to notice as subscribers have to deal with the ads before going on with the app.
You can see good results with a variety of conversion flows.
Banners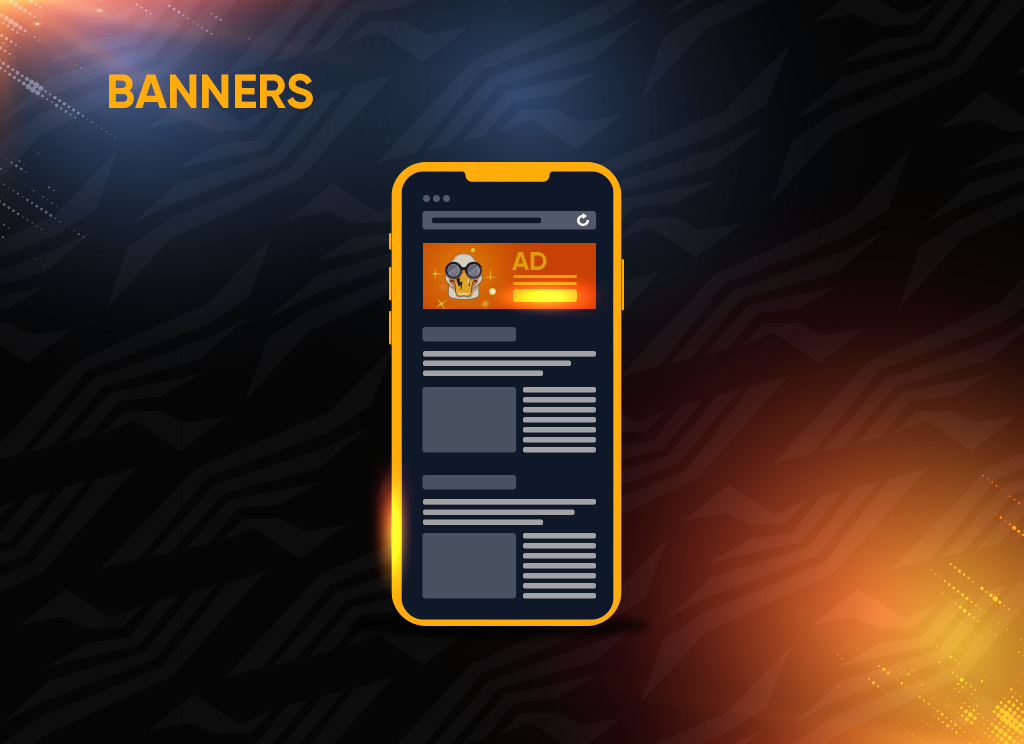 Banners are creatives that can be either static or dynamic (GIF, videos, etc.) They can be placed on any part of a website plus be any size. Their primary purpose is to generate a click to an advertiser's website.
Advertisers love such traffic as it's more direct and loyal.
One of the subcategories of banner ads is teaser ads. They are more aggressive and usually appear on the left side panel of a website.
Regarding banners for mVAS offers, the CPC here is higher than push and pops traffic.
Some advertisers have rules and requirements for banner ads and might provide you an example of such creatives.
Native ads 
Imagine reading an article on a blog or online media and then seeing a section with recommended articles or posts. That's native ads for you! 
Native ads are practically the same as banners but more sophisticated and less direct advertising. It's harder to identify a native ad as an ad, and that's why they are called native. Native ads match the look of other elements of the page a user scrolls through, which is why they fit in so well.
Native ads offer relatively high CPC. They also work well with any flow.
In-App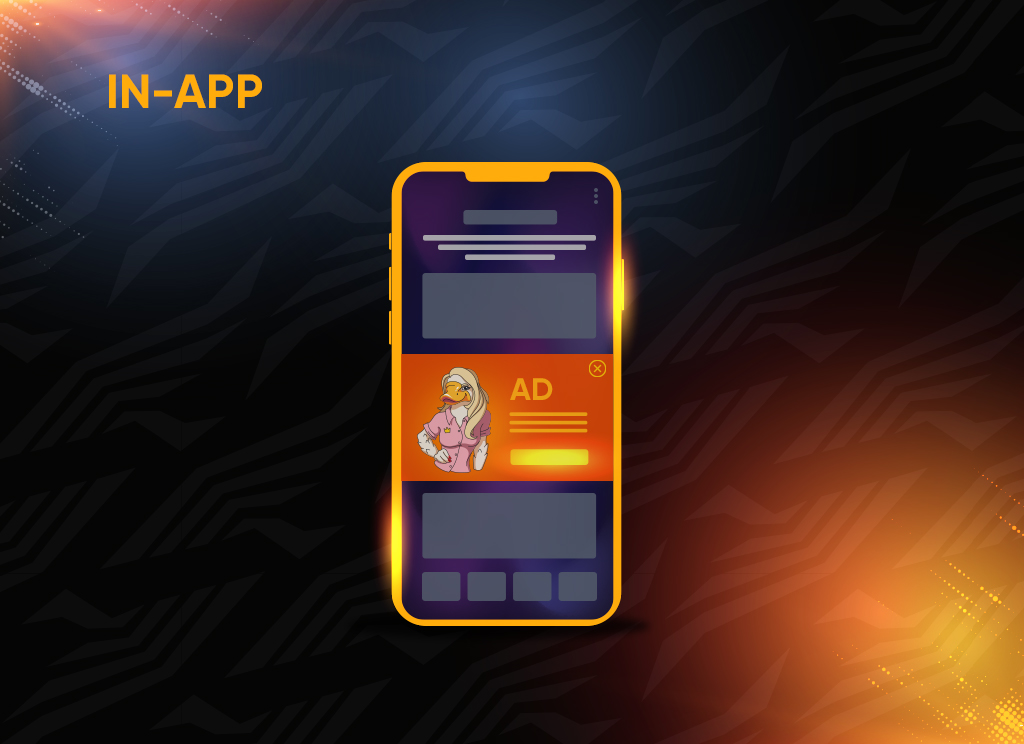 In-App is an umbrella term for white app ads. For example, these could be ads in games or cleaner apps. In-App ads can be in a variety of formats, from native banners created in accordance with the app design, In-App push notifications, Interstitial Ads, regular banners, and reward ads.
Test any flow type with this ad format and see great results!
Direct Click / Domain Redirect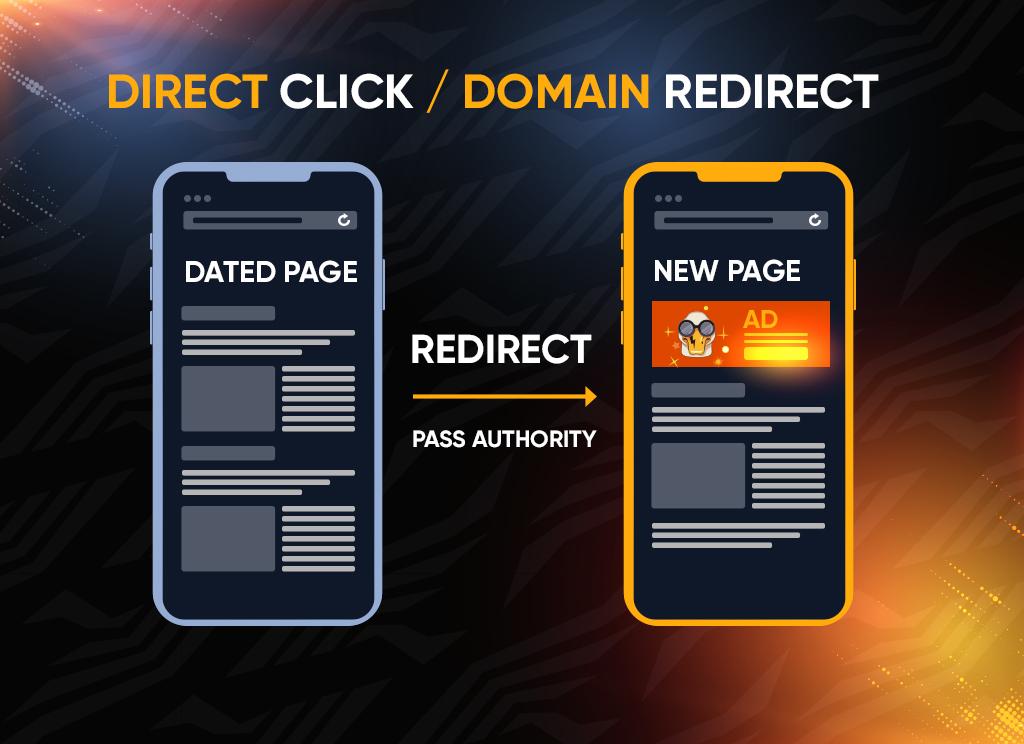 This ad format works this way.
When you try to enter a specific website, it redirects you to another website with an offer ad. This redirection might be based on certain criteria, such as your mobile carrier or GEO. It's called Direct Click since it doesn't require additional banners, pre-landing, and landing pages – it sends you straight to an offer.
Another type of Domain Redirect is when you accidentally make a typo in a website's address. For example, you type "foogle" instead of "google." Some people buy domain names with such typos to get users' visits and place ads on the websites.
WebView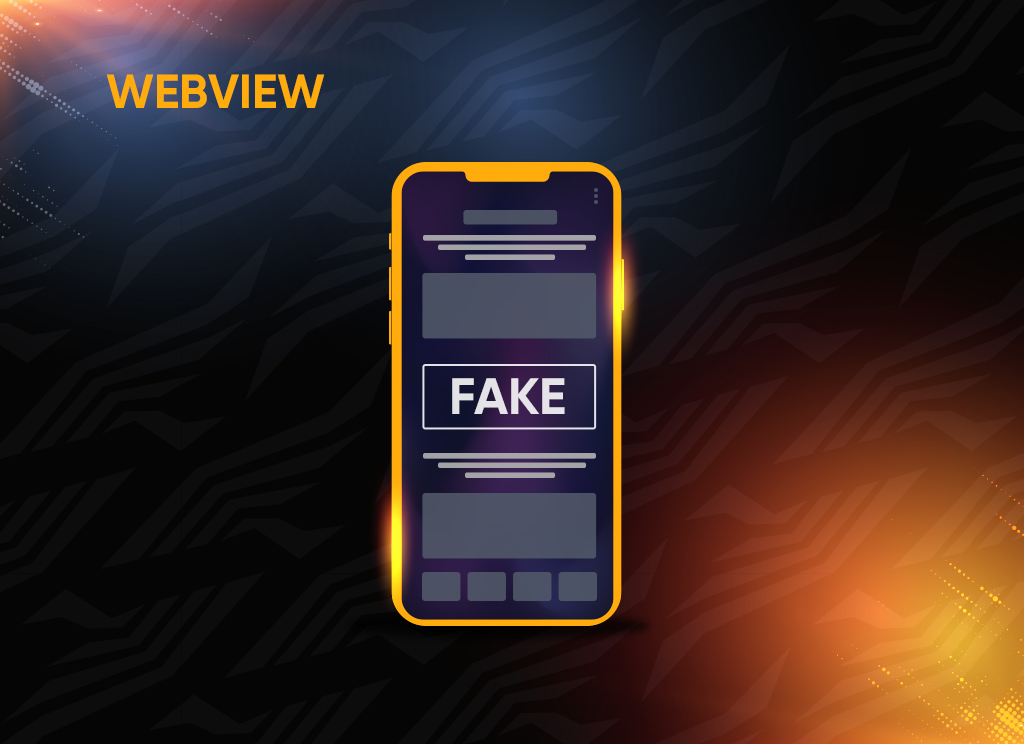 These ads masquerade as regular apps. When you download such an "app" from an official app store and expect some sort of functionality, it opens a landing page with an offer – and that's it. No functionality, no valuable features – just an ad disguised as an app. 
It often asks you to enter a number to unlock an app's features, which is when the money is taken from a user's account. This is called a content lock.
WebView as an ad format is very popular in the Gambling and mVAS verticals.
Affiliate marketers use various flow types for such apps/ads, but mostly HE+PIN and PIN submit flows for unlocking features of an app.
Pre-roll ads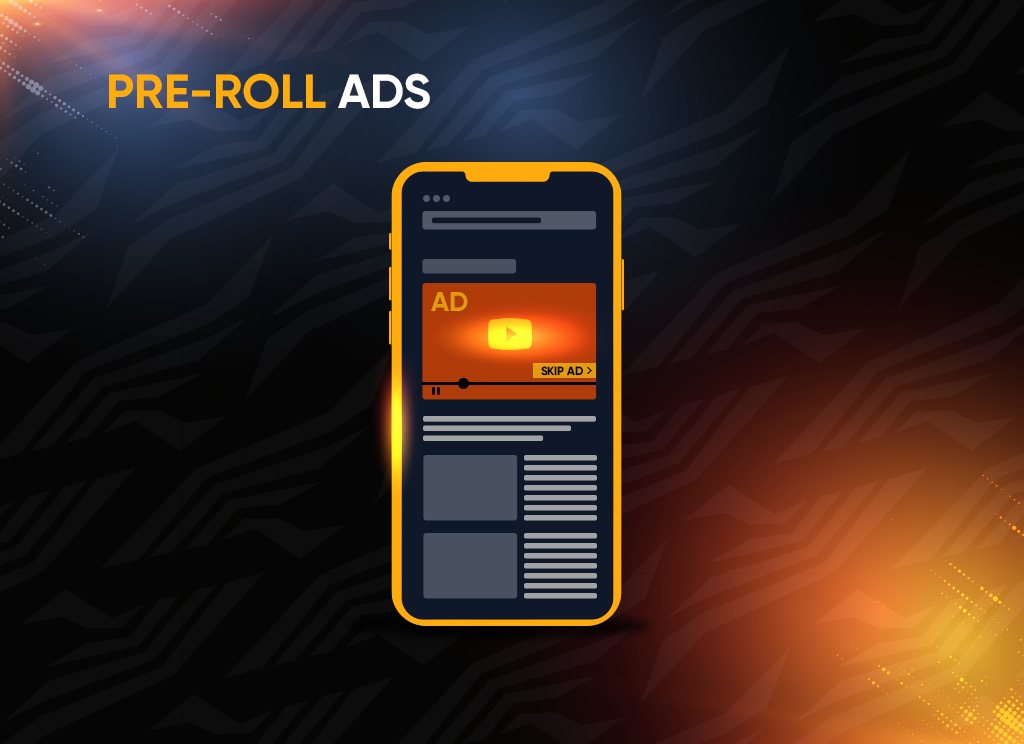 Pre-roll ads are video ads that play before or in the middle of video content. They might be different lengths and promote various products.
In general, video ads work more efficiently than many other advertising formats as they're more engaging. People prefer videos over texts as it's easier to catch the idea of a message.
SKIM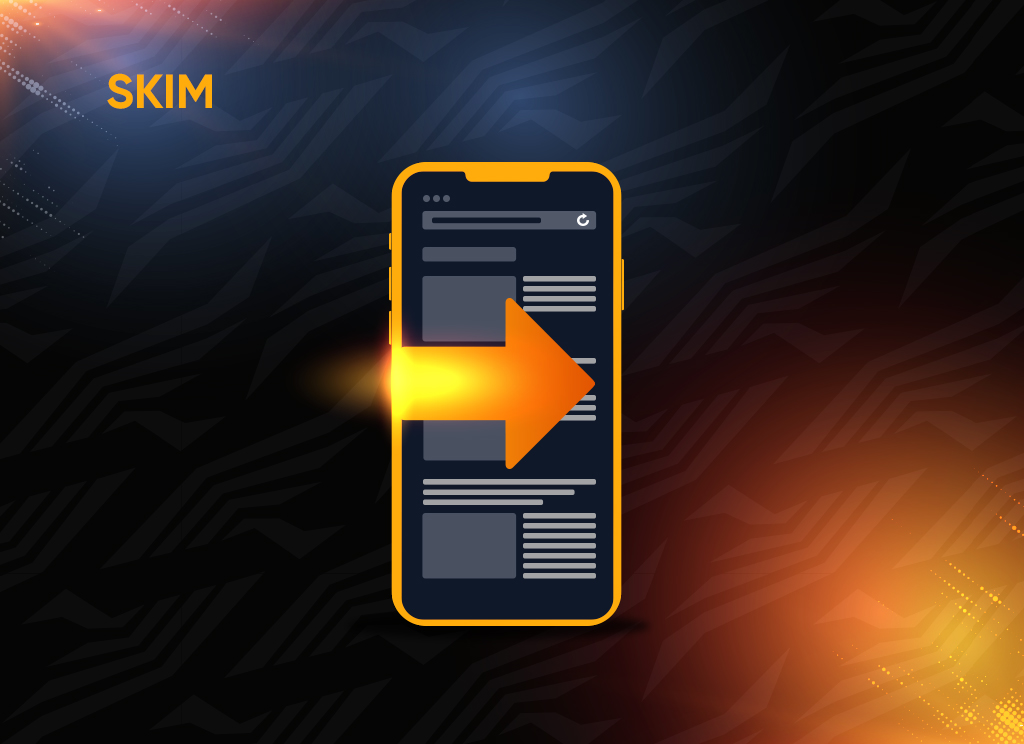 SKIM ads are simply links integrated into any website's element, whether an image, video, text or internal links. When a user clicks on it, it activates a new tab with an advertising page where an ad is shown to a user. This ad format shows decent CRs and works with the CPM (Cost per mille, or the cost for one thousand impressions) pricing model.
Conclusion 
It's totally up to you which ad format to use in your campaigns. However, you need to understand your path to becoming a pro in affiliate marketing.
One way is to become a Jedi in one ad format and master your skills with it. For example, we have publishers that work with pop or push traffic only. 
On the other hand, if you try all the formats, you will practically understand the difference between them and be able to use the most efficient format for a particular offer.