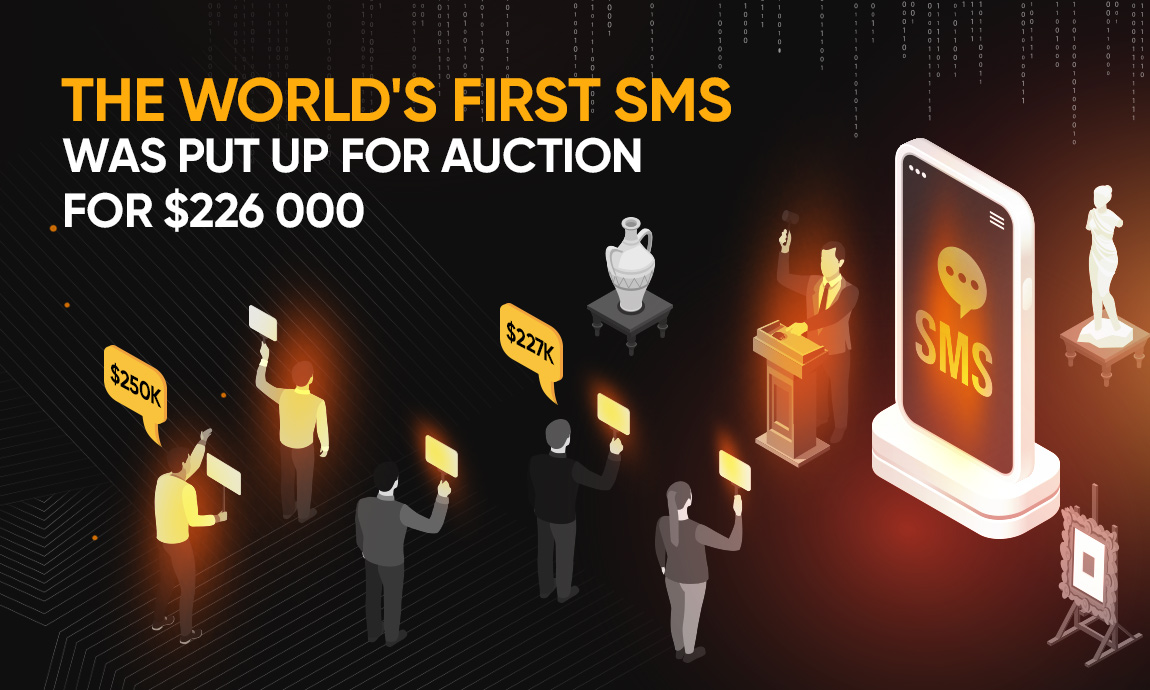 The world's first SMS was put up for auction for $226 thousand
Vodafone and French auction house Aguttes have put up the world's first text message sent to a mobile phone for a virtual auction. In December 1992, 22-year-old engineer Neil Papworth of Newbury, Berkshire, working on a short message service (SMS), sent a short phrase, «Merry Christmas,» to his director, Richard Jarvis.
This is the world's first SMS written from a computer, and in 1999 it was finally possible to send text messages directly through the phone, which accelerated their use and increased popularity.
The first-ever text message is reported to be up for auction in Paris on December 21 as an NFT file. SMS can be bought for Ether, and its initial cost is equivalent to 226 thousand dollars. The winning bidder will receive a digital file containing information about the sender and recipient (phone number and the message itself) and will own exclusive rights to it.
It is known that all proceeds from the sale of the first congratulatory SMS will be transferred to the UN Refugee Agency.
If we consider mobile traffic a promotion channel, it still occupies a large market share: 54% versus 43% of desktop traffic in 2021. This is easy to explain: smartphones are always at hand wherever we go. SMS is one of the oldest and most reliable of all mobile marketing channels, (even if the phone is turned off, the operator will deliver the message when you first connect to the network).
Roughly 5 billion people use mobile devices. They check notifications about 58 times a day, that is, every 15 minutes. Specifically, SMS is opened in 98 cases out of 100, and in 60% of cases these messages are read within 5 minutes from the moment of receipt. This statistic alone is enough to draw attention to SMS traffic.
Thanks to the development of SMS, DCB technology is now implemented,
Read more in our article What is VAS