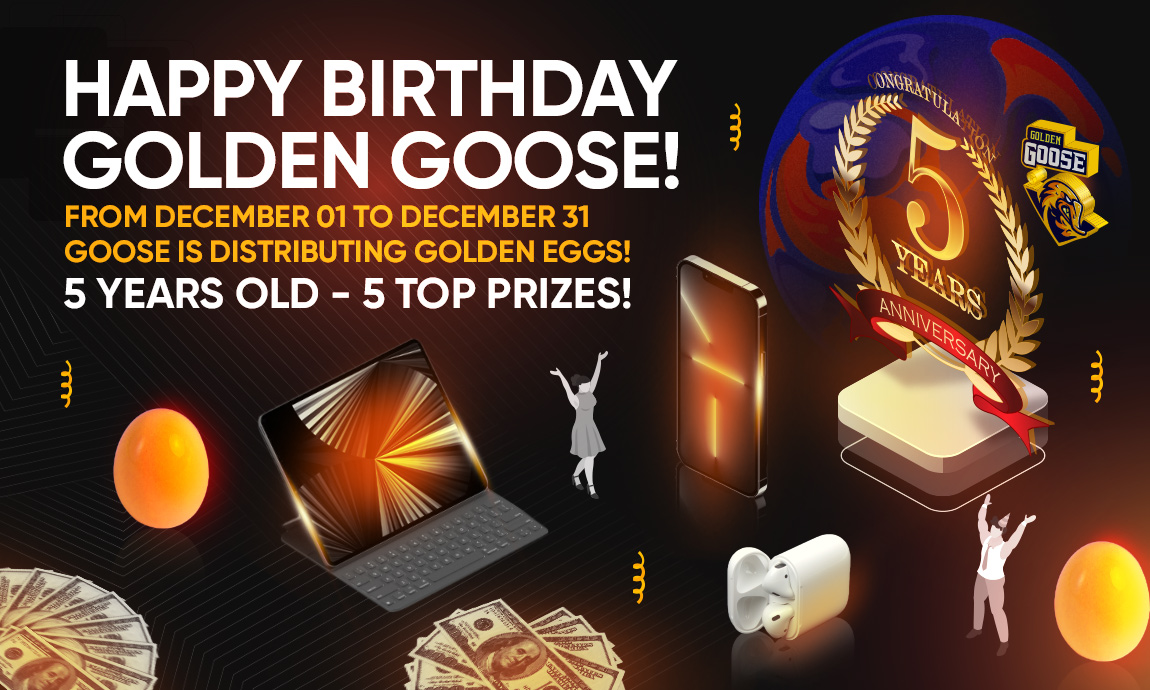 Golden Goose Birthday Promotion
On the first day of winter, Golden Goose launches a Promotion in honor of its Birthday and 5th anniversary of the company!
From December 01 to December 31, Goose is distributing Golden Eggs!
5 years old — 5 top prizes!
1. Apple iPad Pro + Keyboard
2. $1000 to the account of any Advertising network
3. Apple Iphone13
4. $500 to the account of any Advertising network
5. Apple AirPods
Also, the generous Goose will draw 20 pairs of socks and bonus GAGs to the account.
Conditions: Run traffic on Golden Goose offers worldwide and get 1 golden egg for every 500 conversions.
IMPORTANT:
The offer does not include offers from the CIS
If you receive even one egg, you will receive 50 GAG on your account.
The prize draw will take place on 11.01.2022 at 16.00 (GMT + 3) live on our Instagram
Start traffic now!
Test the work with Golden Goose with excellent bonuses!
Your chance not to be lazy and get rich!
Push the link and participate