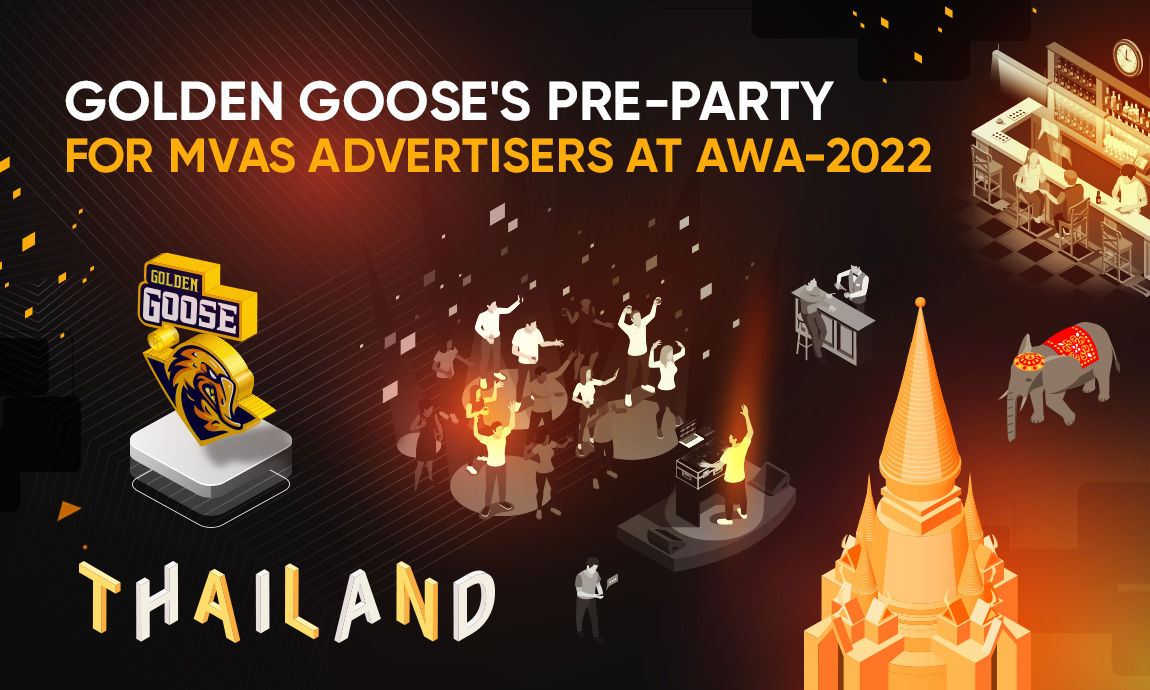 Golden Goose organizes a pre-party for mVAS advertisers at AWA-2022
Are you ready for another epic event from Golden Goose?
GG is organizing a huge rooftop pre-party for mVAS advertisers at Affiliate World Asia-2022!
While AWA takes place from November 30th to December 1st, our party is on November 29th – for all the early birds ready to warm up before this huge affiliate event.
We welcome any mVAS advertiser who will be at AWA to join our awesome party.
But remember: the number of registrations is limited. And if you're late to the party itself, there's a chance you won't get there – the demand is higher than ever!
Here are some details:
Date: November 29th
Time: 8PM-12AM local time
Location: Bangkok, Thailand, Hotel Banyan Tree Bangkok, 52nd floor, Saffron Sky Garden
Dress code: Casual
You can get an invitation to GG's event by this link.
Here's how our rooftop party looked like in 2019: