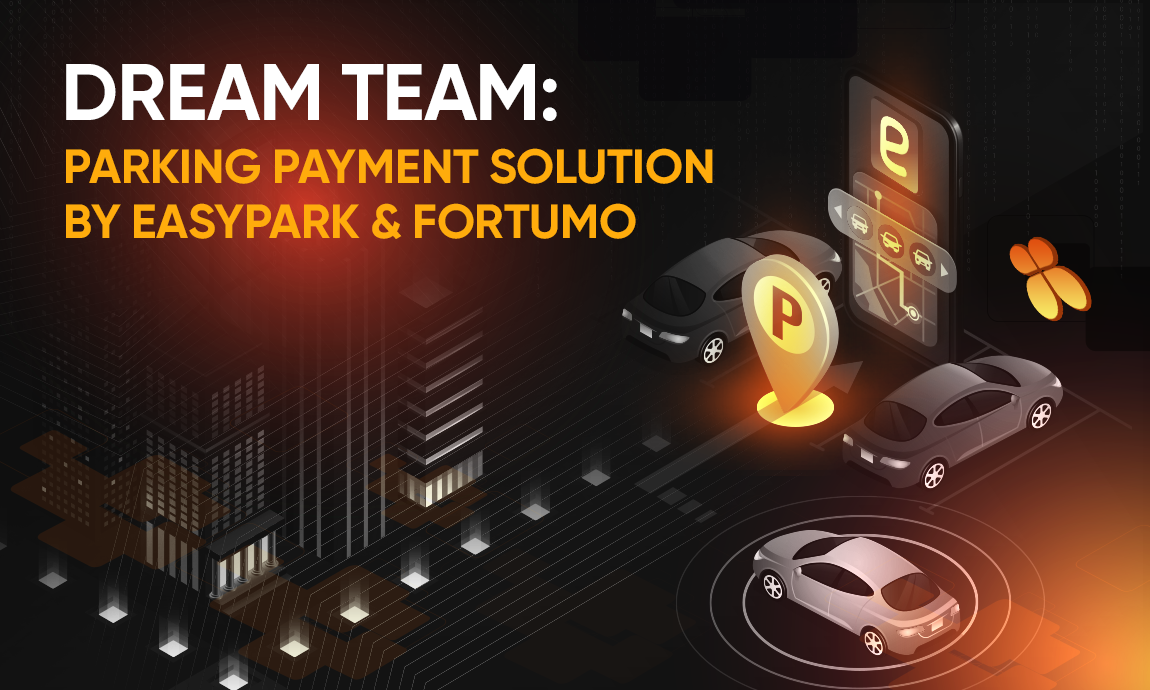 EasyPark & Fortumo have joined forces to make life easier for drivers in Switzerland
The cooperation between EasyPark & Fortumo gives new opportunities for mobile parking payments in Switzerland.
EasyPark, a Sweden-based parking technology firm, and Fortumo, a mobile technology company, recently announced that they would begin accepting carrier billing payments for parking in Switzerland. This means that more than 8 million Swiss residents will be able to quickly pay for parking services, due to the fact that this technological solution allows you to write off funds directly from your mobile phone account. This function can be used through the mobile application for smartphones, EasyPark parking-app. The service is available to every customer of such mobile operators as Swisscom, Sunrise, and Salt across the country.
The payment process includes several simple steps. To start using carrier billing, the driver sends an SMS with a code which contains the parking places of the car. This step starts the parking timer, while the client receives a message containing a link with a transition to the EasyPark application, so the client can track the parking status, as well as extend the parking time or stop it. 
Ludvig Ellius, Chief Payment Officer at EasyPark Group, defines the main goal of the company as making the process of paying for parking services easier for millions of drivers around the world. This opportunity is provided by the Carrier billing solution and allows you to improve the quality of the service. Moreover, the EasyPark app is now collaborating with Fortumo's platform, which plays the role of a payment method in Switzerland. 
Martin Lips, Vice President of Business Development at Fortumo noted that carrier billing offers the most efficient user experience for mobile payments, making it the most popular choice. This approach solves the problem when individuals are in a hurry and waiting in a parking lot and simply want to pay for their parking as soon as possible and go on. Now people will not have to look for cash to pay for parking services and waste their time. This will increase the level of customer satisfaction and make the payment process smoother.
Carrier billing integration is often a difficult procedure for merchants to navigate, since each mobile provider has its own set of contracts and technological integration requirements in order to accept payments from its customers. Using a single contract and connection with Fortumo, EasyPark can deploy carrier billing payments across multiple markets with a single interface and connectivity with Fortumo. Starting in 2018, EasyPark and Fortumo have collaborated to provide people with easy parking charge payments in Finland, Norway, and Sweden, as well as in Slovenia, where the partnership began in 2019.
Fortumo has also introduced a range of carrier billing with the Polish mobile provider Plus, as well as collaborations with the e-book platform Legimi and the game streaming service Antstream, according to the latest news from Europe.
More information about EasyPark Group 
Founded in 2009, EasyPark is a prominent and rapidly expanding parking technology business that assists drivers in finding and managing parking as well as charging their electric cars. Companies, cities, parking operators, and landowners benefit from our cutting-edge solution, which is used in over 2,200 cities across 20 countries to assist with administration, planning, and data-driven management. 
More information about Fortumo
Fortumo company was founded in 2007 in Estonia. Their mission is to develop a platform for digital service providers to help them expand their user base and increase their revenue. In addition to enabling digital merchants to attract new customers via telco bundle agreements, Fortumo's solutions also enable them to collect payments through carrier billing and mobile wallets. Merchants may access a network of more than 300 telecommunications companies and digital wallets throughout Asia, Europe, Latin America, the Middle East, and Africa via business.