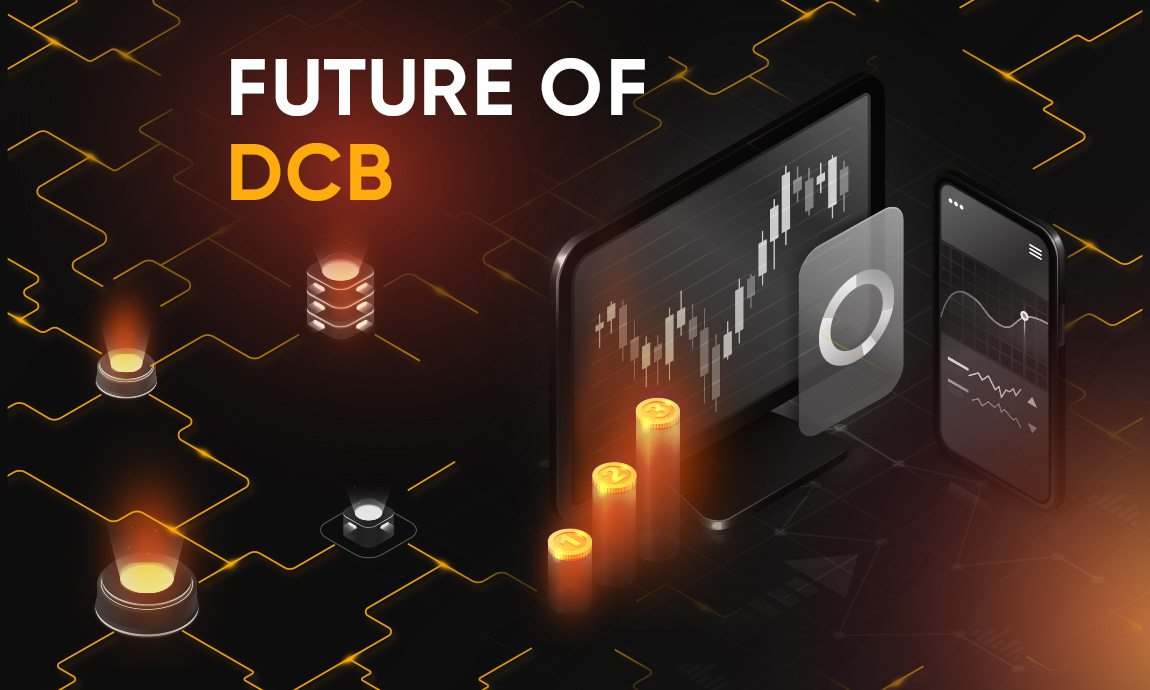 Future of DCB
By 2023, the DCB will have grown by $5 billion.
Currently, DCB is the main payment mechanism in the market for additional services. In 2018, it accounted for 62% of total expenditures, and by 2023, this number will increase to 73%. These are Mobilesquared's forecasts based on a survey of 124 DCB and VAS suppliers worldwide. If we talk about the additional services market as a whole, in 2018 it was estimated at $25.6 billion — and by 2023 it will amount to $29.4 billion.
Therefore, DCB has become a real force in mobile payments to be reckoned with. With an annual increase of 6% in 2023, the billing of telecom operators will cost $21.6 billion. In 2018, it was worth 15.9 billion.
DCB's development.
The growth of DCB might be impressive at first look, but it is only due to SMS and PVOICE. According to forecasts, by 2023 they will decrease from 20% and 18% to 14% and 13%. PSMS revenue is declining as users switch to billing telecom operators — and this is now clearly visible. The decline of PVOICE can be explained by the fact that there are more smartphones, user habits are changing, and the number of free online services is growing. The transition is not so rapid, since this has been happening for several years.
We can say that from 2019 to 2020, the cost of billing for telecom operators has remained relatively stable. In the remaining forecast period, experts predict stable growth.
What will they buy with DCB?
First, the content. In 2018, games accounted for 31% of total spending, followed by music and videos (11% each).In total, these services accounted for 61% of the total costs. It should be noted that the study did not take into account the possible consequences of the pandemic. Therefore, such services as health, fitness and news were not taken into account. It will be possible to estimate the error a little later.
In the meantime, let's go back to 2018. Asia became the record holder for DCB: it accounted for 78% of total expenses. However, they are expected to increase by only 1% by 2023. China, Japan, South Korea and Taiwan accounted for 65% of total global spending. Western Europe — 9%. According to forecasts, in 2023, expenses there will fall to 8%. The growth will be due to the countries of Africa and Latin America — by 12% and 10%, respectively.
Deterrence factors
DCB appears to be growing significantly (by $57 million, or 5.7 billion), but there are a number of factors slowing it down.For instance, new services do not appear quickly enough, and regulations restrict the flow of customers. The main reason, however, comes from mobile operators who want to earn more than 10% per transaction.
In Europe, the average MNO is 10-15%. In other countries, operators often request more than 50%. According to experts, it should be only 5%. This is what slows down the growth of DCB the most: in some markets, it takes up to a year and a half to attract new sellers.
In addition, the main advantage of DCB, convenience, is not so relevant now. Payments with credit and debit cards are not inferior in this indicator.
Learn more about PSMS and PVOICE
As we have already said, DCB will dominate due to the negative growth of PSMS and Premium voice.
In 2018, PSMS was worth $ 5.1 billion — which is 20% of the total market for additional services. Based on the study, PSMS will lose 5% every year and, by 2023, will amount to 3.9 billion — 14% of the total market. According to forecasts for the end of 2019, the payment mechanism is expected to grow to $5.3 billion in 2020 — and then begin to decline as users switch to the DCB.
PSMS in Asia accounted for 45% of expenses in 2018, and it is expected to grow by 1% by 2023. In Western Europe, it will fall from 20% to 17%. Africa and North America will decrease by 1%, and in the Middle East, the average annual growth rate will be negative and will amount to 5%.
PVOICE in 2018 was worth 4.7 billion, and by 2023 it will fall to 3.8 billion. Voice services are the most affected by the global use of smartphones. Now, users have access to free content — access via premium voice services is no longer relevant.
Experts emphasize that the role of the voice is decreasing, as communication moves to messengers. By 2023, voice communication costs will be reduced, especially in developed markets.